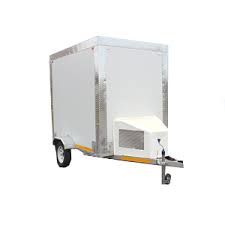 Commercial Chiller Rental Options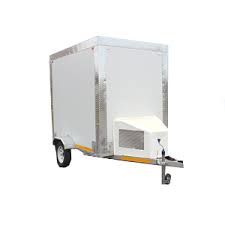 Companies at some point may have a need for a chiller rental. Rental equipment is helpful in situations where temporary cooling is necessary or when primary systems go down due to system failure. Rental units can provide a convenient addition in the event of an outage to keep operations moving along with the least amount of interruption. Alliance Comfort Systems is a reputable supplier of commercial chillers designed to produce both air-cooled and water-cooled chilling effects. If you anticipate a need for rental chiller options, consider Alliance Comfort Systems as your first choice.
Chiller Rental and Productivity
Businesses from all sectors rely on commercial chillers to provide cooling without an issue. Adequate climate control is a necessity for buildings that range from large to small. Not only does temperature control assist in providing a comfortable environment in which to operate, but it is also plays a role in other situations such as cooling equipment, technological devices, and manufacturing equipment. A broken chiller can cause a delay in operations. Slowed productivity can certainly have a negative impact on the profitability of a business. Moreover, downtime can reduce production in facilities that rely on a chiller's performance. Consistent operation is necessary to get the most out of a chiller and most importantly to save on energy expenses.
Whether you need a chiller rental that ranges from 10 tons through 1,000 tons, Alliance Comfort Systems is your source. We deal with all of the recognized brands in the HVAC industry. We are capable of not only providing quality equipment for rental applications but also service with great care. Our technicians bring to our clients, years of field experienced in combination with a deep knowledge regarding all aspects of HVAC. Despite the fact that chillers are without a doubt complex, there is no job that is too large or too small for us to manage. Contact us to discover our capabilities as a chiller rental equipment supplier.