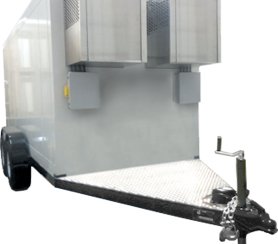 Chiller Rentals & Sourcing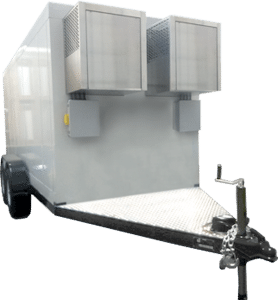 Chiller rentals are useful in a number of situations faced by commercial facilities as well as industrial centers. Alliance Comfort Systems is capable of helping your company acquire rental cooling equipment throughout the year. Among the applications in which rented cooling systems are deployed, include construction projects, indoor and outdoor work sites, events and emergency situations. Chillers may also be used to provide cooling for equipment and materials found within industrial environments. Renting a chiller is an ideal option for limited cooling requirements across nearly every industry.
There are numerous chillers available on the market however, no two chiller rentals are alike. Depending on your application, chiller rentals can certainly be customized to a large extent to meet your specific needs. The units are often complicated by design so it is a good idea to work with an experienced supplier to determine what features would best suit your deployment of the equipment. Alliance Comfort Systems specializes in the many aspects of HVAC.  As an expert service provider and source for the best equipment in the industry, Alliance Comfort Systems can guide you in your selection of chiller rentals from start to finish.
Care for Chiller Rentals
From delivery through installation, our clients can expect unparalleled service for rented chiller units. In addition to providing a wide selection of products through our network of parts distributors, we can also provide service support all year-round. Our technicians are on-call to handle service requests for your cooling units. We understand how important climate control is to your business and what it means to maintaining comfort in various profit centers.
Should you experience any issues with your equipment, contact Alliance Comfort Systems for  quality service. Our technicians handle units that range in capacity. Even if you will be deploying your equipment for a limited amount of time, your units will benefit from scheduled maintenance. Learn more about our equipment and service selection. Contact us.