Commercial HVAC Service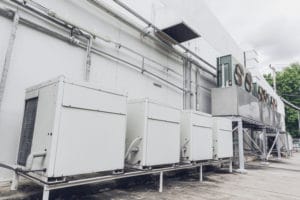 Alliance Comfort Systems can help with managing commercial HVAC systems. Caring for climate control systems is a daunting task without the proper tools or training. Instead of attempting to troubleshoot performance problems or parts issues along, it is a good idea to consult a service technician for the best outcome.
Commercial units are quite complex. The equipment contains many components. Trusting Alliance Comfort Systems as a partner in the care of your commercial HVAC units will deliver optimal results.
In the past, finding a trusted service provider was more challenging. Having access to providers at the click of a button is faster, but no two companies are alike. Alliance Comfort Systems specializes in commercial HVAC equipment and services as well as a range of other HVAC-related disciplines. Our technicians have field experience and hands-on knowledge climate control systems. We handle the major brand names in the HVAC industry. Moreover, we provide services for units that range in capacity from small to large. We are capable of delivering custom solutions, built to meet your specifications.
Commercial HVAC Parts
In addition to commercial HVAC service, we also can obtain parts. Parts are helpful in performing service and maintenance as well as preventative care for your climate control units. We are an authorized distributor for major industry brands. With access to a range of catalogs for parts, you can take confidence in knowing that Alliance Comfort Systems is able to deliver quality parts to meet all of your HVAC needs. Whether you require parts for maintenance or emergency repairs, we are on-call 24/7 to respond to your calls for help.
Alliance Comfort Systems is trusted provider with a wide scope of service offerings. We can help ease the difficulties involved in managing the upkeep of your air systems while providing access to the best equipment and parts on the market. Contact us to learn more about our capabilities.