Boiler Repair-Industry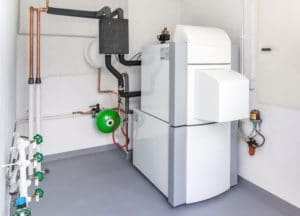 Industrial boiler repair is a necessity for units operating under harsh conditions. Even if a boiler is not overwhelmed with use, maintenance is still required. HVAC equipment is not only designed to provide climate control but it is also manufactured to deliver efficient performance. As more and more companies grow conscious of sustainability, how a system operates as well as how it uses energy is important. Alliance Comfort Systems specializes services for boilers deployed in industrial settings.
Complex boilers are durable. The equipment is used with a high-frequency and many different industries put it to use for various applications. It is normal for the components of a boiler to experience wear with heavy use. There is not usually a cause for alarm unless a unit completely stops working. Still, any performance issues with a boiler system should be investigated by a service technician. A boiler repair technician can get to the root of any problems, especially if they are concerning parts. Many parts of a boiler can be replaced so that end-users do not have to consider an entirely new installation.
Trusting Alliance Comfort Systems with boiler repair for your industrial HVAC equipment means that you will have access to quality service with care. Moreover, we are on-call 24/7 accepting calls for service. As a parts supplier, we are equipped with the necessary materials to begin work if repair is indeed necessary for your systems. You can never be truly certain when an HVAC system will have a major issue, but you can absolutely be prepared by keeping up with your systems.
Boiler Repair and Maintenance
Alliance Comfort Systems can help you monitor the performance of your boilers with modern technology. Our technicians are able to inspect your equipment and report back on the status of your machines. Using the latest methods, we are capable of maintaining your HVAC units to ensure that they are not only performing to your specifications, but also energy efficient. Contact us to learn more about how we can help with the service of your industrial boiler.