Trusted Chiller Rental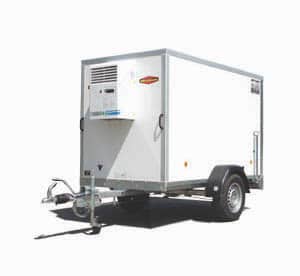 Alliance Comfort Systems is a trusted source for chiller rental in the commercial and industrial sectors. As a specialist in HVAC, we supply a range of air-cooled and water-cooled chiller for short-term needs. Providing an economical method of achieving cooling for a myriad of applications, Alliance Comfort Systems delivers quality equipment and selection.
Locating a chiller rental that is capable of meeting the unique requirements of industrial facilities is less complicated with a knowledgable resource. Our technicians have  a wealth of knowledge and plenty of field experience to support our clients in the search for reliable chiller equipment. Our equipment solutions can fill requirements both large and small for industrial facilities and beyond.
Save time searching for a chiller rental by contacting Alliance Comfort systems. Attempting to narrow down the selection of equipment available can be time consuming. Working out all of the unique specifications can also be very confusing. Our technicians are experienced in handling systems of various capacities.
Chiller Rental Service
Chillers require service to maintain performance. The units will last for a longer if they are cared for properly which saves in operation costs over time. Service packages are useful as  a way to support the maintenance needs of a chiller. Chillers are large and complex in design, consisting of many parts. A service technician with experience handling commercial packages can help streamline the upkeep of a unit while working to prevent damage to critical components.
Preventative maintenance is needed even for rented chillers because they may be deployed for a long time in many cases. Chillers must be inspected and monitored to ensure that all of the components are in tact. Frequent use may cause the equipment to wear down, fluids to run out and parts to malfunction. Contact Alliance Comfort Systems to find out how we can help with your anticipated chiller needs.