Find the Best Chiller Rental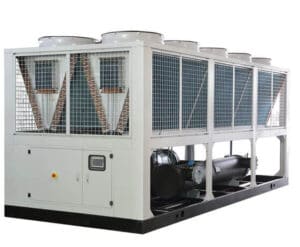 Alliance Comfort Systems is the best source for your next chiller rental. We handle all aspects of HVAC including chillers. We supply both air-cooled and water-cooled chillers for commercial and industrial businesses. Rental cooling units are great for all types of applications. Numerous industries find ways to deploy commercial chillers to help achieve temperature control goals. Trust Alliance Comfort Systems as the premier choice for temporary cooling equipment.
Sourcing a chiller rental can be complicated, but it doesn't have to be. Count on us to be a reliable information source for the most well-known industry brands. We have a large distributor network that we work with to provide our clients with a fantastic selection of products. Additionally, chiller rentals are available in all sizes and capacities. Chances are there is a perfect system suited for your project whether short-term or for an extended window of time.
You will certainly save time in your search for a chiller rental by connecting with Alliance Comfort Systems. We deal with all the major manufacturers in HVAC. Our service technicians also have field experience, with expertise in commercial and industrial heating and cooling. Our subject matter experts can help you identify the most effective solutions depending on your scope of project.
Chiller Rental Service
In an effort to support the requirements of rental systems, we also offer service capabilities for our clients. Service options include parts replacement, repair and preventative maintenance. Preventative maintenance is important for any chiller system whether permanent or rental because the machines require a great deal of energy. Due to the fact that chillers are tasked with major jobs, it is normal for them to experience some wear. Even if your chiller will be deployed for a short duration, it is a relief to know that service is simply a phone call away.