Boiler Repair Capabilities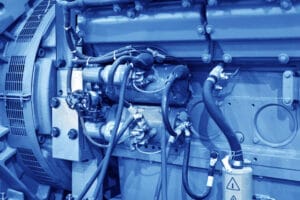 At first glance boiler repair might appear to be a simple task. Even though smaller boilers consist of fairly rudimentary designs, industrial and commercial models are far more complex. As a result, commercial boilers call for a tailored approach when dealing with the pitfalls of boiler malfunctions. 
Ultimately, boiler repair is a reliable alternative to costly boiler replacements.  By contacting an experienced service technician for support, end-users will save time on repairs. Moreover, Alliance Comfort Systems is a reputable service provider for commercial and industrial heating. Consumers depend on trustworthy attention as well as quality solutions for boiler units. 
Alliance Comfort Systems has a vast breadth of  knowledge in the HVAC trade. In addition, the service technicians specialize in all aspects of boiler repair at Alliance Comfort Systems. Service gurus work with leading industry brands on delivery, installation, and service.. Additionally, there are no tasks which are too complex or perhaps too easy for service specialists to handle. Businesses big and small can easily make the most of the service choices provided by Alliance Comfort Systems. 
Boiler systems ought to provide heating for numerous years to come. In reality, businesses must make certain that boiler repair and treatment are actually under the scope of a service specialist. HVAC  technicians will provide the optimum service, the best solutions as well as selections which accommodate the distinct needs of commercial and industrial facilities.
When is Boiler Repair Necessary?
When a boiler device isn't operating correctly, end users must contact a service technician with no hesitation. Any delay in dealing with the boiler fixes could possibly lead to much larger issues and costly repairs. Facilities dump large sums of money into HVAC investments. The heating systems must work nicely by offering sufficient temperatures. When heating devices don't work well, buildings are noticeably uncomfortable. Furthermore, broken boilers add to less efficiency. Additionally, goods may be harmed when the quantity of high heat in a construction can't be controlled. Boiler repairs are an appropriate response to ensure adequate functionality in facilities.  
Service Support for Heating Systems
Alliance Comfort Systems is quite capable and service specialists are actually on call seven days a week.  Covering a large location within the region, service specialists reply to service calls with no hesitation. Additionally, having a substantial distributor network provides access to major boiler components. Having interactions with the top companies in the HVAC business, Alliance Comfort Systems can offer an assortment of components. Access to parts decreases the turnaround time on service and time spent off line. Service specialists work to get air units back into operation. 
Furthermore, preventative maintenance alternatives are also offered to help boiler products in industrial plants and commercial buildings. Among the largest advantages of the applications is they're customizable. Custom packages for maintenance present a cost savings for end users. Preventative maintenance extends the life cycle of heating systems while simultaneously ensuring they are effective. Efficient boilers save hard earned cash for end-users. 
Searching for boiler services and assistance? Contact Alliance Comfort Systems to inquire regarding boiler program options.