Industrial HVAC Services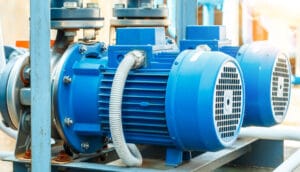 Alliance Comfort Systems provides industrial HVAC services for facilities.  We recognize that the demands of manufacturing plants differ and the requirements for tailored industrial HVAC service are substantial. While the benefits of reliable air conditioning units are unmistakable, retaining the advantages requires expert care. Alliance Comfort Systems is an expert on all elements of the ventilation, heating and air conditioning business. 
The kind of parts  present in an industrial HVAC unit are as complicated as the scope of HVAC in total. Internal components and external parts may be affected by performance issues. Some common problems with parts include leaking, breaks, cracks, tears, and electronic malfunctions. Broken parts may require repair.
Service technicians replace parts that are beyond repair. We can support parts replacement as we supply equipment and components for commercial HVAC systems. When it comes to acquiring parts for a replacement or even a repair, customers need a reliable source. Trustworthy equipment suppliers are backed by service and selection. In fact, Alliance Comfort Systems can provide clients with affordable solutions that work.
Parts access is a critical aspect of taking care of HVAC units. Heating and cooling units may experience problems at any time. Parts access allows service technicians to address issues without hesitation.
Industrial Air Equipment
Furthermore industrial HVAC services provide an extensive range of capabilities for end-users.
In  a manufacturing setting, HVAC units can quickly become worn down due to the large volume of substances which run throughout a system's key components. Additionally, heavy use contributes to the reduced integrity of major and minor elements time. While it is obvious that industrial HVAC units were produced to deal with the harshest conditions, issues of wear are to be expected.
Service for Heating and Cooling
Our certified service experts are on call 24/7 to react to requests for treatment on cooling units and heating. W Our services include a broad range of abilities to incorporate: boiler installation, chiller repairs, and rentals. Moreover, we focus on nearly all HVAC aspects which are relevant to the manufacturing industry.
Because we recognize that businesses are distinct, we offer you alternatives for customized equipment and services. Customization is a vital necessity for businesses nowadays which are fast changing and searching for amore ways to be effective. In addition, we are professionals in helping to execute automation for the facilities.  Furthermore, additional aspects of knowledge for our business include HVAC equipment rentals, as well as mobile solutions.
Heating and Cooling Service Capabilities
Whether you need gear for a present task or maybe a future undertaking, Alliance Comfort Systems is able to help. Our service capabilities include a vast range of options for industrial clients. 
We are an experienced service provider addressing local areas. Our expertise enables us to respond to the most challenging issues which companies currently face in maintaining HVAC devices. If you are in search of a trustworthy source for parts and more, rely on Alliance Comfort Systems to deliver. 
Contact us to find out how we can help with industrial heating and cooling units in your facility.