Selected points for this article
hide
Industrial Chiller Repair Service Provider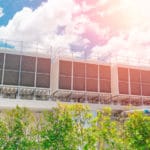 Chillers are durable cooling systems; however, their energy demands are strenuous at times. Often, Industrial chiller repair is necessary because parts become worn, impacting the equipment's performance. Commercial and industrial facilities that rely on a chiller for cooling cannot afford to lose valuable time and resources when a system goes down. To keep productivity high and comfort at the best level, repair is sometimes needed to keep your machines running properly.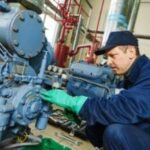 Alliance Comfort Systems specializes in the many aspects of HVAC service as well as Industrial chiller repair. We handle units, both large and small, and can handle a commercial center or industrial complex's demands. Before attempting to address your chiller issues, contact Alliance Comfort Systems to make a service call for assistance.
Industrial Chiller repair requires an expert opinion. Before assuming that your system does need repair, you should monitor its performance regularly. Today, many indicators are available that help observes potential issues that may be developing with your equipment. While it may not always be evident when you need to contact a technician for repair, you can gather clues from the environment that may indicate your equipment problem.
Industrial Chiller Repair Signs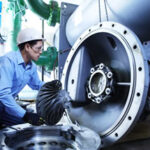 When your chiller needs repair, you may notice that it is not cooling the environment properly. This is a pronounced signal that something may be wrong with your system, and a technician is necessary.
Even in large facilities, monitoring energy bills is a part of managing operational costs. If you notice that energy costs are higher than normal, this may be another indication that something is wrong with your equipment, including your chiller. If you have discovered that there is a need for repair on your chiller, do not attempt to undertake this job alone. Contact an experienced technician at Alliance Comfort Systems.
Address
7200 Distribution Dr, Louisville, KY 40258
Phone: (502) 384-8500 Email:
[email protected]
Opening Hours
| | |
| --- | --- |
| Monday | 9:00 a.m. – 5:00 p.m. |
| Tuesday | 9:00 a.m. – 5:00 p.m. |
| Wednesday | 9:00 a.m. – 5:00 p.m. |
| Thursday | 9:00 a.m. – 5:00 p.m. |
| Friday | 9:00 a.m. – 5:00 p.m. |
| Saturday | Closed |
| Sunday | Closed |