Louisville KY HVAC Equipment Rental Selection for Facilities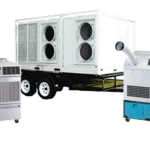 Choose Alliance Comfort Systems as the top source for Louisville KY HVAC equipment rental selection. We provide our client's materials from a large distributor network. As a result of our HVAC experience, we can deliver the best Louisville KY HVAC equipment rental options for our clients. We can provide quality equipment and deliver service to our clients because of our time in the industry. 
Furthermore, you will discover that Alliance Comfort Systems can handle a range of jobs. In fact, there is no project too large or too small for our service technicians. We are an authority in Louisville KY HVAC equipment rental selection for commercial and industrial customers. As SMEs, we understand all aspects of the HVAC industry. Moreover, choosing a Louisville KY HVAC equipment rental through Alliance Comfort Systems is easier than ever. 
HVAC equipment is deployed on a rental basis to fill a vast range of applications. For example, rental units might be applied for backup air-conditioning. Additionally, the equipment may be applied for emergencies such as power surges and electrical outages. Rental air-conditioning units are also useful in scenarios like natural disasters and, of course, the unexpected. Facilities will also realize that heating and cooling equipment is useful for short-term projects, construction sites, and renovations. Investing in Louisville KY HVAC equipment rental is generally cost-effective for small and large businesses. 
Louisville KY HVAC Equipment Rental Installations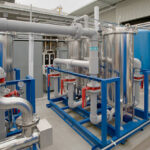 Because we work with commercial facilities, we can provide important factors to keep in mind when searching for rental equipment. Number one, think about your budget for purchasing. Consider how much you would like to invest in rental HVAC units. Is there a certain project that requires temperature control? Our equipment experts can work with you to identify the best possible HVAC equipment options available. 
Once you have determined what type of HVAC package is best, schedule delivery, and installation with ease, our industry experts are on-call 24/7 to handle service calls. Additionally, we can respond to inquiries with a strong knowledge of commercial HVAC. What's more, we work with a large collection of distributors to assist with parts installations. Spare parts might fill a wide variety of needs, such as repair, replacement, and maintenance. We incorporate the best brands in the HVAC industry. As a result, we can deliver quality and value to every client. 
Service Requirements
Increasing electricity rates often signify a need for maintenance. In general, end-users can depend on HVAC units, including rentals, to perform well. However, in large facilities, rental equipment does undergo stress and, as a result, requires service. Due to the heavy demands of HVAC within industrial facilities, preventative maintenance may be a viable solution. Preventive maintenance reduces breakdowns and keeps systems running smoothly year-round. 
Alliance Comfort Systems is a reliable supplier of heating and cooling rental equipment. Furthermore, we provide service and parts for the top HVAC brand in the industry. Covering a wide service area, we deliver quality rental for unique applications.
Contact us to inquire about Louisville KY HVAC equipment rental units and service selection. 
Address
7200 Distribution Dr, Louisville, KY 40258
Phone: (502) 384-8500 Email:
[email protected]
Opening Hours
| | |
| --- | --- |
| Monday | 9:00 a.m. – 5:00 p.m. |
| Tuesday | 9:00 a.m. – 5:00 p.m. |
| Wednesday | 9:00 a.m. – 5:00 p.m. |
| Thursday | 9:00 a.m. – 5:00 p.m. |
| Friday | 9:00 a.m. – 5:00 p.m. |
| Saturday | Closed |
| Sunday | Closed |