Selected points for this article
hide
Louisville KY Chiller Rental Selection for Industrial Projects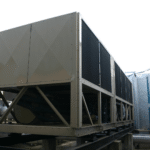 Because there is a wide range of options nowadays, in Louisville KY chiller rental selections for commercial buildings can be complicated for decision-makers. The help of an experienced HVAC expert will certainly make it easier to find a Louisville KY chiller rental. Alliance Comfort Systems is a heating and cooling specialist with experience in handling industrial and commercial requirements. Our customers trust us to be a reliable source of high-quality cooling equipment. Alliance Comfort Systems focuses on all areas of heating and cooling. We work with both commercial and industrial customers to manage projects of any size. As a result, we can meet the requirements of fast-moving operations with reliable refrigeration rent.
Through our distribution network, we have access to a wide range of Louisville KY chiller rental selections for facilities. Our service specialists deal with all aspects of heating and cooling. Our extensive network enables us to offer high-quality devices that offer both performance and efficiency. We also process all major HVAC brands listed on the market.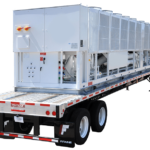 Cooling systems are large and complicated by nature. As a result, the equipment will be used for a wide range of needs. For limited projects, temporary construction sites, and additional requirements, cooling systems' rental is sufficient. Also, a Louisville KY chiller rental for commercial installations offers a major advantage, as it helps to maintain continuous cool air when needed. 
We offer Louisville KY chiller rental options from leading brands for heating and cooling. Our customers depend on us to offer high-quality parts and, of course, service. Imagine that your system solutions, whether permanent or rented, are supported by industry experts with practical experience and factory training. 
Rental Cooling Supplies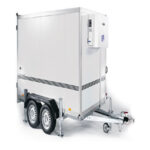 Clients in the air and water cooling systems market will find Alliance Comfort Systems premier options. Cooling systems provide economical cooling for companies with a low budget. Since there are many rental models for chiller designs, it is possible to find a system that meets large and small companies' unique budgets. 
The investment in a rental cooling system with Alliance Comfort Systems has many advantages. First, chillers are easy to use in commercial and industrial environments. Also, customers receive timely answers from service technicians. Finally, rental options include options for high capacity and low temperatures and environmentally friendly options. 
Cool air systems are reliable but can cause occasional problems due to frequent use. Wear and tear is not uncommon in large-scale plants, which is why we offer year-round services. Our service experts respond quickly. We can also assess your needs and, if necessary, make recommendations for repair, replacement, or simple maintenance. 
If there is a problem with a cooling system, do not hesitate to seek help. We know that commercial installations depend heavily on reliable temperature control. For this reason, we offer preventive maintenance plans, which represent a major investment for the plants. Preventive maintenance anticipates problems before they occur. Furthermore, end users have the option of receiving service, status updates, and monitoring. 
Chiller Service 
Our service engineers are there for you around the clock. Alliance Comfort Systems service engineers perform an inspection, maintenance, service, and installation. Contact us for service in the rental of refrigerators and more. 
Please inquire with us about our selection of Louisville KY rental chillers. Contact us.
Address
7200 Distribution Dr, Louisville, KY 40258
Phone: (502) 384-8500 Email:
[email protected]
Opening Hours
| | |
| --- | --- |
| Monday | 9:00 a.m. – 5:00 p.m. |
| Tuesday | 9:00 a.m. – 5:00 p.m. |
| Wednesday | 9:00 a.m. – 5:00 p.m. |
| Thursday | 9:00 a.m. – 5:00 p.m. |
| Friday | 9:00 a.m. – 5:00 p.m. |
| Saturday | Closed |
| Sunday | Closed |