Selected points for this article
hide
Kentucky boiler repair: The Kentucky boiler is the heart of the heating system. So when something goes wrong with it, which can be dangerous for your business. Commercial Kentucky boilers, just like regular Kentucky boilers, also require a lot, if not more, care to function properly for a long time. There are many reasons why you might need Kentucky boiler repair, ranging from damage to automatic shutoff.
Here are the reasons why you might need Kentucky boiler repair
Automatic Shutoff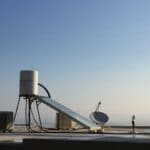 Often enough, owners complain about their Kentucky boilers being automatically shut off without any proper reason. But that is not true. The reason can be an innocent mistake like an improperly adjusted thermostat or a more hidden severe default like heavy damage. If obvious is ruled out, then that means that Kentucky boiler repair is imminent.
Leakage:
Like all other plumbing-related systems, the Kentucky boiler is also susceptible to leakage. The leak can be innocent enough, like a small, damaged, or rusted pipe. It may also be possible that the Kentucky boiler tank itself has started to leak fluids, which is much more dangerous.
Corrosion:
As the Kentucky boiler tank and pipes are constantly exposed to liquids, they rust over a long period. Sure, they can be protected from rust caused by the sediment build-up, but corrosion still happens when the system operates over a long period. The only solution is to replace the tank, which sadly is not precisely cost-effective as some want it to be.
Low Heat Production: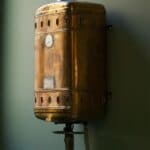 Sometimes, it seems like the Kentucky boiler is still working, but there is next to no amount of heat being produced. That is occurring in commercial Kentucky boilers can be minor to severe, depending upon the problem. But it is better to be cautious as negligence with these and burners can turn them into a significant fire hazard. The reason can be dust, debris, or damaged parts. Nevertheless, immediate Kentucky boiler repair at that point is essential.
Uneven Distribution Of Heat:
Another common complaint with Kentucky boilers has remained the uneven production and distribution of the heat throughout the building. This is not just a problem on its own; it is a serious indication that something is wrong with the Kentucky boiler.
Low Pressure:
Leakage of steam or escape of steam is one of the biggest reasons for the drop in the system's pressure. This is an indication of a damaged steam trap or a feed pump. Nevertheless, maintaining the pressure level is essential, so special care is required.
Why Is Kentucky Boiler Repair From A Professional Necessary?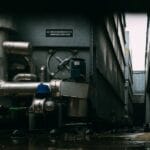 Commercial Kentucky boilers are different from regular boilers; they are built for heavy-duty applications. Even a tiny bit of negligence can cause a lot of trouble for your business. Messing with the Kentucky boiler yourself will lead to precisely that. You neither have the required knowledge nor the necessary tools. On the other hand, professionals are qualified and experienced in carrying out Kentucky boiler repairs. They can not only do the repairs correctly, but they will also complete the job in record time without wasting any moment.
Address
7200 Distribution Dr, Louisville, KY 40258
Phone: (502) 384-8500 Email:
[email protected]
Opening Hours
| | |
| --- | --- |
| Monday | 9:00 a.m. – 5:00 p.m. |
| Tuesday | 9:00 a.m. – 5:00 p.m. |
| Wednesday | 9:00 a.m. – 5:00 p.m. |
| Thursday | 9:00 a.m. – 5:00 p.m. |
| Friday | 9:00 a.m. – 5:00 p.m. |
| Saturday | Closed |
| Sunday | Closed |