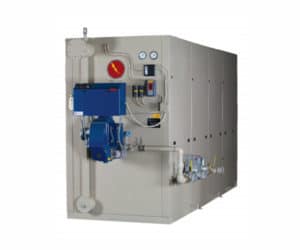 Commercial and Industrial Boiler Repair
Taking into consideration how essential it is to maintain heating systems, you should never troubleshoot boiler repair problems without expert advice. If you are not familiar with the complexities of boiler systems in a commercial or industrial setting, contact Alliance Comfort Systems. Our technicians are capable of handling your boiler issues as a knowledgeable resource on HVAC.

After some examining, you might quickly discover out that you require a boiler fix rather quickly. If you depend on heating systems for your operation, then it is best to have your equipment checked by a technician with experience.

Initially, it may be difficult to ascertain if your boiler isn't working properly. In many facilities boilers are hidden and if not checked often for performance issues, certain difficulties may go unnoticed for some time. Boiler repair issues that start off small will worsen if not addressed in a timely manner.

Boiler Repair Signals Observe
When your boiler needs repair, you may notice some problems such as inadequate heating. Additional indications that may suggest repair is necessary include loud noises, banging sounds, shrilling sounds and knocking inside of your machine. If you notice any odd sounds coming from your commercial or industrial boiler, contact Alliance Comfort Systems.

Alliance Comfort Systems can answer your calls for service and offer quality solutions as a boiler repair specialist. Our technicians are experienced in the field and prepared to address your repair needs with expertise. Boilers inside of industrial facilities and commercial buildings may be far more complex than what you would find in a residential building. As a result, the equipment will have a greater capacity. Alliance Comfort Systems is capable of addressing equipment of all sizes.

Boilers are helpful in a number of applications. Moreover, the heating systems are very reliable when it comes to doing their task. Upkeep is recommended to ensure the best performance under even the toughest of circumstances. Explore the many options available through Alliance Comfort Systems to support your heating equipment.