Equipment Rental, Your Source for Chiller, Boiler, Power Generation & Auxiliary Rental Equipment
Selected points for this article
hide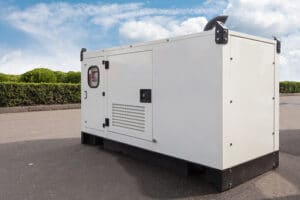 Alliance Comfort Systems provides total rental solutions, including application engineering, delivery, installation, operation, and maintenance. With a full range of products and services, we can meet all of your remote, temporary, backup, cooling, and peak demand needs.
Alliance Comfort System is ready to respond during any emergency, whether a natural disaster or unplanned outages, to deliver the equipment you need to keep your operation from suffering catastrophic losses.
Climate Controls Rentals | Equipment Rental
From 1-ton (3kW) air conditioners to 1000-ton (3500 kW) water-cooled chillers, our climate control solutions deliver extra peak-period energy.
Boilers
Chillers
Heaters
Air Handlers
Spot Coolers
Cooling Towers
Air Conditioners
Heat Exchangers
Air Moisture Control Rentals
Improve your productivity and maintain a controlled environment by eliminating excessive indoor moisture with a dehumidifier rental solution from Alliance.
Dehumidifiers
Power Generation Rentals
Count on us for efficient and rapidly deployable generator sets from 5 kW to 22.8 MW. Rent by the day, week, month, or year.
Fuel Tanks
Generators
Load Banks
Electrical Distribution
Distribution and Auxiliary Equipment Rentals
From pumps to light towers, transformers to switchgear, we are a single source for comprehensive, temporary energy solutions that work.
Piping
Valves
Pumps
Controls
Cable T s
Cable bins
Switchgear
Light Towers
Transformers
Cable Ramps
Quad Box Strings
Synchronization/load share panels
For more information on how Alliance Comfort System, Inc. can meet your Equipment Rental needs, call us at (502) 384-8500 or email [email protected].
Address
7200 Distribution Dr, Louisville, KY 40258
Phone: (502) 384-8500 Email:
[email protected]
Opening Hours
| | |
| --- | --- |
| Monday | 9:00 a.m. – 5:00 p.m. |
| Tuesday | 9:00 a.m. – 5:00 p.m. |
| Wednesday | 9:00 a.m. – 5:00 p.m. |
| Thursday | 9:00 a.m. – 5:00 p.m. |
| Friday | 9:00 a.m. – 5:00 p.m. |
| Saturday | Closed |
| Sunday | Closed |