Selected points for this article
hide
HVAC Parts Supplier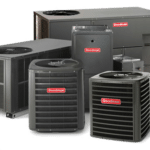 Searching for HVAC Parts is to be expected when managing climate control systems. Just as parts' needs will vary depending on your unique situation, no two suppliers are alike. Perhaps you already have a supplier for heating and air-conditioning parts but aren't pleased with your results. If you search for an experienced parts provider with selection, consider working with Alliance Comfort Systems.
Accessibility to HVAC Parts is beneficial because you can never know for sure when you may need them. Everyday activities that may call for parts include service, repair, replacement, and maintenance. At unexpected times, emergencies may also require heating and cooling components. Since issues can happen at any time throughout the year, access to parts is critical.
A HVAC Parts search usually requires some familiarity with your working HVAC systems. If you are unsure about exactly what components you need for your machinery, contact Alliance Comfort Systems for expert guidance.
Choosing HVAC Parts
When choosing HVAC Parts, it is recommended that you deal with an authorized distributor. In many cases, where time is of the essence, dealing with a reputable company will save you time, resources, and potential headaches. When an HVAC system needs urgent repair, the service cannot wait. Delays on parts can lead to unnecessary losses, which are entirely avoidable with the right approach and a supplier you can trust.
There are some steps that you can take to handle your requirement for HVAC Parts with greater ease. For example, gather pertinent information regarding your equipment. Keeping notes on the make and model number of your machines will help in locating parts quickly. Ensure that you are working only with an authorized distributor or reseller.
By conducting a local search for suppliers in your area, such as Alliance Comfort Systems, you can skip online marketplaces where sources may be overseas and hard to track. When requesting a quote, note the ETA for delivery. Knowing the estimated shipping date will help you determine the quickest route to obtaining your components promptly.  
What are HVAC Parts?
It is necessary to have an effective HVAC  system if you want to enjoy a relaxed and comfortable indoor environment for you and your family. However, it can be a little complex to seek services you know little or nothing about. Alliance Comfort Systems is highly dedicated to offering the most comprehensive information about HVAC systems to our customers, ensuring you get relevant details regarding each part of this significant equipment. We do not doubt that with more details about each component making up this system, it would be seamless for anyone to comprehend what an HVAC expert refers to during purchase, repair, or maintenance.
Generally, the HVAC system comprises six significant HVAC Parts that work in incredible harmony to guarantee a better quality of the indoor atmosphere. The system includes other components such as vents, air ducts, and refrigerant lines in addition to these six primary parts. These six HVAC Parts have:
The HVAC system comprises six significant parts
Thermostat. This is also referred to as a timer. It is a device that is visible and easy to access for any regular person. You can either manually set the thermostat or apply the pre-set programs tailored for smooth operation in the thermostat. According to your desired temperature and air conditioning, the thermostat's function is to adjust these two. Additionally, the thermostat contains sensors designed to switch off or turn on your air conditioner and the heater whenever you wish; there are also wires directly linking the HVAC system with the thermostat.
Furnace.  This is a box filled with pipes in the HVAC system. This box is huge, metallic and most of the time, it is located in the attic and basements of several houses. The furnace needs regular and proper maintenance to enhance its effectiveness, specifically in the winter season. Besides, the furnace's primary role is to heat the atmosphere around your home; this air is spread through the HVAC system. The furnace can work using multiple energy sources to heat the air; they include heat pumps, electricity, natural gas, or solar. Also, based on what you prefer, there are no restrictions to the number of sources you can implement.
Blower Motor. As one of the most significant HVAC Parts of the HVAC system, the blower motor function is to distribute the warm air to your whole house by powering the fan that is expected to deliver. When the atmosphere in the heat exchanger reaches a particular temperature, the blower motor is activated. The warm air moves through air tubes to your space; the motor should not shut down before the atmosphere is thoroughly heated. Additionally, a blower motor is beneficial, especially during the summer season, because it reduces the humidity levels, and the best part is, it is not noise.
Heat exchanger. This is stainless steel and alloys that are highly resistant to all temperature fluctuations. The two materials effectively prevent this part from any damages, for example, cracks. After the thermostat jumpstarts the furnace, the heat from combustion escalates, and the heat exchanger simultaneously functions to absorb warm air and heat.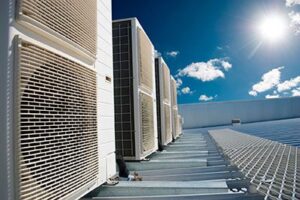 There are several distinct models of heat exchangers tailored to bring you nothing less of comfort. This is a sensitive component of the HVAC system; any minute tampering might lead to severe carbon monoxide-related issues, a deadly gas that can lead to demise in the worst situations. This is why mounting detectors around the home are critical, particularly when using wood furnaces or gas.
These a sensitive components of the HVAC system
Condenser unit. This component is installed outdoors, and it is relatively expensive. It produces heat outside, thus making your home really cool. The refrigerant goes through condensation and compression; it is effectively cooled, and the heat is emitted and eliminated from your house using an evaporator coil.
Evaporator coil. This is located on either side or top of the furnace. The evaporator coil is made of ideal heat conductor metals, including copper, aluminum, and steel. Besides, it is a vital part of the heat pump and cools the air, and needs regular cleaning and maintenance to function effectively.
Address
7200 Distribution Dr, Louisville, KY 40258
Phone: (502) 384-8500 Email:
[email protected]
Opening Hours
| | |
| --- | --- |
| Monday | 9:00 a.m. – 5:00 p.m. |
| Tuesday | 9:00 a.m. – 5:00 p.m. |
| Wednesday | 9:00 a.m. – 5:00 p.m. |
| Thursday | 9:00 a.m. – 5:00 p.m. |
| Friday | 9:00 a.m. – 5:00 p.m. |
| Saturday | Closed |
| Sunday | Closed |