Reputable HVAC Parts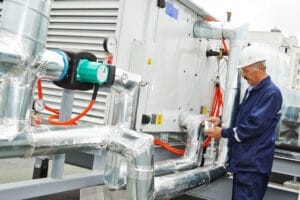 Alliance Comfort Systems is a reputable Louisville, KY-based company providing HVAC parts for commercial and industrial buildings. Facilities looking for all of the top brands in HVAC equipment and supplies rely on Alliance Comfort Systems to deliver quality parts and service. Sourcing parts for heating, ventilation, and cooling equipment should not be a time-consuming experience.
Quality HVAC Parts in Louisville, KY
Servicing the Louisville, KY area, and beyond, Alliance Comfort Systems supplies HVAC parts and equipment for commercial and industrial establishments. Through decades of experience in the field, we have come to know the unique needs of businesses in temperature control. As a result, we offer a wide selection of parts to support maintenance efforts.
The upkeep of a temperature control system may demand the need for HVAC parts. Working with a local distributor such as Alliance Comfort Systems is ideal because we are reachable. Not only do we have technicians on-call, but we can work closely with you to find the right solutions that match your requirements.
Commercial units may require anything from small parts to larger components. With access to all of the main manufacturers, supplying components for service or repairs is easier when dealing with an authorized distributor. We have access to parts catalogs for manufacturers and can offer your equipment factory direct delivery when it is most critical.
As a trustworthy source for HVAC parts, our clients understand that we also provide a range of services to include chiller repair, boiler repair, and boiler service, to name a few. We specialize in maintenance, repair, and also preventative maintenance. Some of the facilities currently rely on Alliance Comfort Systems for parts, including retail establishments, hotel and hospitality facilities, government facilities, industrial and manufacturing plants, medical facilities, and more. Contact us to learn more about how we can help you source HVAC parts for your current or future needs.