Chiller Rentals-Commercial & Industrial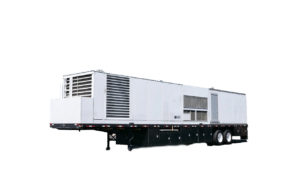 Area-wide businesses looking for chiller rentals in Louisville, Kentucky, will be pleased to discover Alliance Comfort Systems. We are an experienced equipment supplier and service provider covering the local and surrounding areas. Clients working with Alliance Comfort Systems have access to the best commercial and industrial HVAC as we work with businesses from all sectors. As a leader in the industry, we can offer competitive options for chiller rentals and more.
Choosing Chiller Rentals
Selecting the best options in chiller rentals means that you do not have to go far for quality. Having serviced the region for well over a decade, we realize that the needs of commercial facilities and industrial plants are often unique. Because we have access to a wide range of brands through a sprawling distributor network, we can supply rental equipment from the most widely-recognized names in the industry, the names that you trust.
When it comes to finding economical solutions to temperature control, Alliance Comfort Systems is an expert. Delivering chiller rentals around Louisville, Kentucky, for our clients means that not only do we supply quality equipment, but we also provide reputable service. Renting a chiller is a convenient solution that is capable of meeting cooling requirements. Chillers may be used for temporary cooling, emergencies, planned outages, and more. Although the systems are reliable, they may require service for the duration of their deployment. Our clients can count on us to answer the most complex situations regarding chillers and all aspects of HVAC.
Kentucky Louisville chiller rentals are currently being used across different industries. The systems are the ideal projects on a limited timeline, although they can be deployed for longer. Chillers provide a flexible path to temperature control that is often portable and frequently customizable. Choosing the most appropriate system does require some research, but Alliance Comfort Systems can certainly take the headache out of finding the perfect unit. Contact us to learn more about how we can help with your current or future rental requirements for chillers.