Boiler Service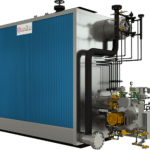 Do not hesitate to contact Alliance Comfort Systems for boiler service. Experienced technicians can work with you to assess your equipment issues and develop a plan of action. Boilers are quite dependable; however, they may experience performance issues as with any HVAC machines frequently used.
In commercial or industrial facilities, it is a must and should be considered to prevent future problems. Boilers are often connected to complex heating systems, which may keep an operation running properly. To avoid delays in productivity, returning a boiler to service as quickly as possible is the most efficient course of action when problems arise.
Contacting an experienced technician with Alliance Comfort Systems is recommended if your equipment needs boiler service. It is most helpful to deal with a company that has adequate field experience. Moreover, because they vary in their unique builds, you should also work with a service provider to handle different capacities. Being familiar with not only the well-known brands but some lesser-known brands indicates a wide breadth of knowledge.
Commercial and Industrial 
The maintenance of commercial and industrial heating equipment will call for boiler service as a preventative measure. Changing seasons and variances in usage may not only impact performance but energy use as well. To ensure that your machines are efficient and operate with fewer interruptions, service conducted at scheduled intervals will deliver the most favorable outcome.
Considering the critical role that a boiler system will play in a facility, circumventing service is not recommended. With constant use, updates may be necessary. Service is also beneficial because it will extend the life of your equipment. In industrial settings, a boiler is an incredible investment, and therefore you will want to ensure that you get the most out of its performance for the longest time.
What is the importance of a Boiler Service?
Boiler service is a highly important service that should be conducted regularly for several fundamental reasons. At Alliance Comfort Systems, we are highly committed to providing you with high-quality boiler services to our customers and clients. We do our best to help you grasp what is included in this service and the importance of performing it. We also provide the best engineers to deal with your boiler problems.
The following are among the benefits of a boiler service
It is cost-effective. It is argued that our financial stability affects most of the decisions in life, including investment. We give it our very best to prevent additional costs if they are not really essential. It is not only logical to agree that a boiler cannot stay new for an eternity; with time, it ages, meaning that its smooth operation might reduce. Suppose you do not regularly conduct boiler service. In that case, you could end up spending more money on purchasing new parts because chances are you might know when to replace worn-out components before that finally renders your boiler inefficient. To decrease the cost you would otherwise incur when replacing a whole boiler or massive energy bill, it is critical to hire boiler services.
It is more safe and secure. In regards to boiler services, nothing matter more than safety. It is not easy to live daily in life constantly insecure that something terrible might happen due to a poorly functioning boiler; we need to protect ourselves and our loved ones. Most issues might emerge from a malfunctioning boiler; a carbon monoxide leak is extremely deadly can lead to life-threatening health problems such as brain damage, nausea, severe headaches, dizziness, among others; you can easily confuse these symptoms for other serious illnesses. These incidents can be easily prevented by hiring proper boiler services.
It enhances the warranty's validity. There is always a warranty that comes with the purchase of any boiler; therefore, based on where you bought it, the years of warranty may differ. However, for this warranty to maintain its validity, you need to get your boiler serviced by experienced technicians regularly. This implies that during this time, your boiler's faults can be addressed for free; it is vital to get an engineer to tend to your boiler's faults. Furthermore, this service will help you cut costs because the warranty caters to all the expenses; thus, why dismiss the idea of receiving efficient boiler services at zero dollars?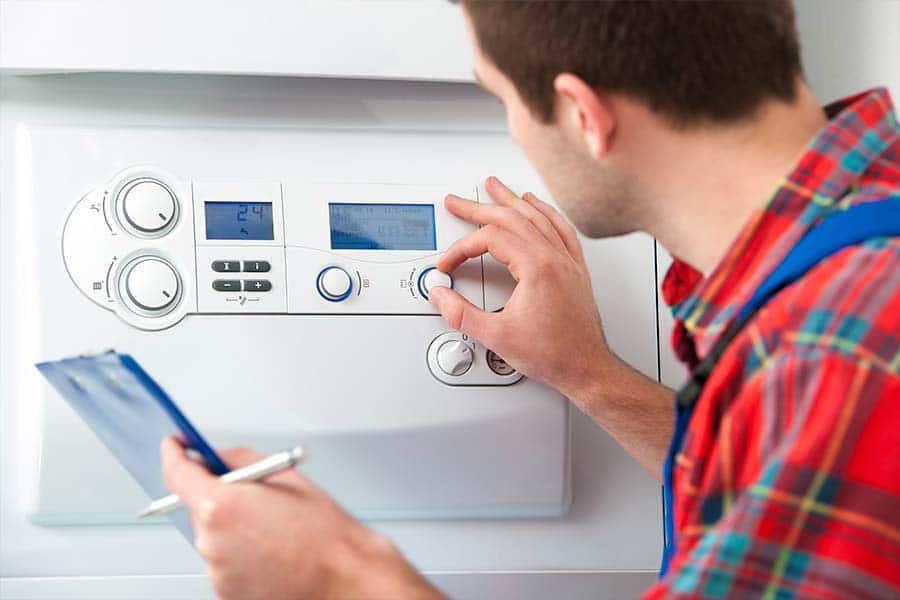 Alliance Comfort Systems, provide high-quality boiler service
If you own residential facilities, you are legally expected to see that all their gas pieces of equipment receive regular professional maintenance and repairs; the boiler happens to be among these appliances. In such establishments, the tenants' wellbeing and safety are the landlord's topmost priority; hence, it is imperative to ensure the building's boilers operate smoothly with no malfunctions to prevent accidents. Regular professional maintenance must be prioritized anytime we feel insecure about our boiler's constant smooth operations.
You might not see the fault by merely looking at the boiler. We, Alliance Comfort Systems, provide high-quality boiler services and the best and highly trained engineers to service your boiler.
Expert Boiler Service Solutions for Commercial and Industrial Applications
Have you ever wondered what keeps commercial and industrial buildings warm and running? Well, the answer is a boiler. Regular boiler servicing is essential for maintaining a safe and efficient heating system in industries & other commercial buildings. 
Neglecting your boiler can not only lead to costly repairs down the line, but it can also pose a serious safety hazard to you and your workplace. A boiler service involves a thorough inspection of your boiler by a qualified technician, who will check for any issues that could impact the performance and safety of your system.
Alliance Comfort Systems, Inc. specializes in servicing, repairing, maintaining, and installing commercial and industrial boilers. Our team of experienced boiler technicians are capable of addressing the most intricate boiler system requirements, whether it's for scheduled maintenance or emergency repairs. We can also create a customized Preventative Maintenance Plan that suits your needs, ensuring that your boiler equipment performs efficiently and reliably.
Importance of Boiler Service for Commercial Properties
In commercial buildings, boilers are essential because they provide heating and hot water for various uses. However, a broken boiler can cause serious problems affecting occupants' comfort, security, and productivity.
Carbon monoxide leaks are one of the biggest dangers of a broken boiler in a commercial structure. Without routine servicing and upkeep, boilers may experience problems like heat exchanger cracks or flue obstructions, resulting in carbon monoxide leaks.
Regular boiler maintenance ensures maximum energy effectiveness, which can result in significant financial savings for commercial real estate owners. Boilers not frequently maintained and serviced can lose efficiency over time, increasing energy costs and having a more significant adverse environmental impact.
Credit: Pixabay
Different Types of Boiler Systems
Boilers come in various varieties. The fire tube boiler is typical in smaller commercial and industrial structures. It is affordable, simple to install, and needs little upkeep. The water tube boiler is an additional type for larger establishments requiring significant steam capacities. They are frequently employed in power plants.
The fuel sources used by industrial and commercial boilers can also be used to classify them. Due to their low maintenance costs, simple installation, and favorable environmental effects, gas-fired boilers are widely used. 
Meanwhile, areas without access to natural gas or where electricity is expensive frequently use oil-fired boilers. Other fuel options include electric boilers, which are very effective and perfect for buildings with high electricity costs, and biomass, made from organic resources like wood.
Commercial Boiler System Factors
For your commercial property, selecting the ideal boiler system necessitates careful consideration of many aspects. Some of the most significant ones are listed below:
Fuel Type
The type of fuel used in the boiler significantly affects both its efficiency and environmental impact. It is essential to choose a fuel source that is reaso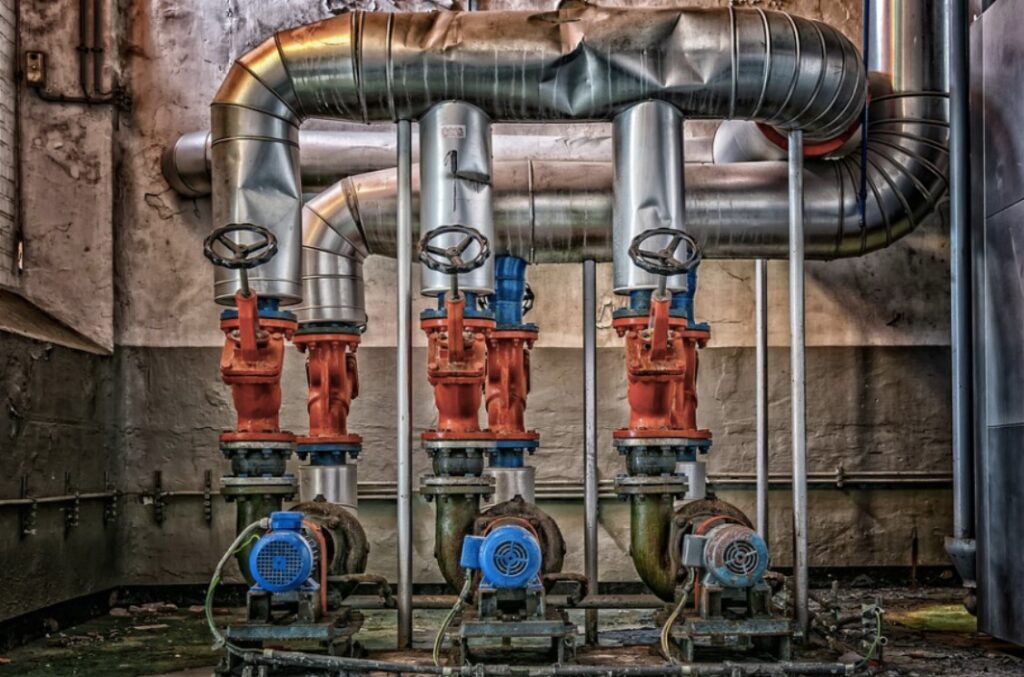 nably priced, readily available, and environmentally friendly.
Size and Capacity
The size of the building and the necessary steam capacity must be considered when selecting the proper boiler system size. Your boiler must be appropriate for the building—neither too big nor too small.
Effectiveness and Environmental Impact
The effectiveness and environmental impact of the boiler system are also critical factors. Selecting a system with a low carbon footprint and good energy efficiency is crucial.
Maintenance and Upkeep Requirements
The needs for maintaining and servicing the boiler system should also be considered. To minimize downtime and maintenance expenses, choosing a system that is simple to maintain and repair is essential.
Safety and Reliability
The boiler system's safety and dependability are essential in maintaining continual heating services and avoiding mishaps. Selecting a system that has undergone rigorous testing and satisfies all safety criteria is crucial.
Industrial Boiler System Factors
There are several things to consider when choosing a boiler system for your commercial building. Your selected boiler system can significantly impact your facility's performance and energy efficiency, eventually affecting your bottom line. 
The following are some crucial aspects to take into account when selecting a boiler system for your commercial property:
Boiler Type
Choosing the boiler that will meet your facility's heating and hot water needs should be one of your first considerations. Boilers come in various designs, including electric, biomass, fire tube, and water tube boilers. It's critical to select a boiler type that fits the requirements of your business and your budget because each boiler type has benefits and drawbacks.
Fuel Source
The kind of fuel that the boiler will use is another crucial issue. Various fuels, such as electricity, biomass, natural gas, propane, and oil, can be used in boilers. Your choice of fuel source may significantly impact your energy expenditures and environmental effect.
Boiler Efficiency
The effectiveness with which a boiler system can transform fuel into heat is known as its efficiency. A more effective boiler is an important consideration when choosing a boiler system since it can drastically lower your energy expenditures and environmental impact.
Size and Capacity
A boiler system's size and capacity must correspond to your establishment's heating and hot water needs. An undersized boiler system will find it challenging to meet demand, while an extensive boiler system will be ineffective and expensive.
Boiler Care: Learn How to Service a Boiler?
A boiler must be serviced regularly to ensure it functions appropriately and effectively. During boiler service, a skilled expert will inspect and clean the boiler's parts, including the burner, heat exchanger, and controls. 
Regular boiler maintenance has many advantages, one of which is that it can aid in spotting any possible problems before they worsen. This can help the boiler last longer and avoid expensive breakdowns. A well-maintained boiler often runs more effectively, decreasing energy costs and carbon emissions.
Types of Boiler Services Available
Commercial Property
It offers boiler service for optimal heating system operation in commercial buildings like offices, shops, and hotels. Their regular maintenance services guarantee that the boiler is running at its best efficiency and assist in preventing malfunctions. 
This may save energy expenses and increase the equipment's lifespan. Emergency repair and maintenance services to address boiler system problems as soon as they arise. They know how critical it is to limit downtime and guarantee the comfort of clients and tenants.
You will also get boiler installation and replacement services for business locations. This involves installing water tube and fire tube boilers and working with all manufacturer brands. Preventative maintenance programs can also be altered to meet clients' unique requirements.
Industrial Property
To satisfy their specific needs, it offers various specialists in boiler service for industrial properties, including factories and manufacturing plants. This includes boiler tube replacement and repair, refractory services, and welding repairs that are ASME and National Board Certified. 
They also provide control improvements, safety verification, testing, and tuning for boiler efficiency. Additionally offers industrial properties emergency boiler repair services. Their on-call staff is on call around the clock to handle issues and reduce downtime.
Alliance Comfort Systems also provides boiler installation and replacement services for commercial locations. They can create preventative maintenance plans tailored to each client's requirements and have expertise dealing with boilers ranging in size from 1 horsepower to 300,000 lbs./hr. Alliance Comfort is prepared to address any boiler-related issues for organizations in various industries thanks to its knowledge of commercial and industrial boilers.
Get Peace of Mind: Discover How Much Does a Boiler Service Cost?
The size, kind, quality of servicing needed, and location of the property are just a few variables that will affect how much It will cost. A boiler service is typically significantly less than the price of repairs or replacement, though.
You can obtain various boiler services to accommodate multiple requirements and price ranges. These Preventative Maintenance Plans are individually developed to meet each client's unique needs, ensuring their boiler is properly maintained and running at peak performance.
Boiler Installation and Replacement
Any commercial or industrial property must have boiler systems because they provide heating and hot water for various uses. It's crucial to consider several aspects when installing a new boiler system or upgrading an old one to ensure you get the appropriate equipment for your building. In Kentucky and Indiana, Alliance Comfort Systems is a reputable boiler service provider focusing on installing, maintaining, and repairing commercial and industrial boiler systems.
A few essential things to consider while installing a new boiler system. The size of the boiler system should be chosen in the first place depending on the heating requirements of your property. The size of the boiler should be sufficient to meet your home's heating needs while also accounting for any potential expansion plans. 
Other considerations include the kind of fuel source, efficiency rankings, and system cost-effectiveness. Expert advice from a boiler service firm like ours will assist you in making well-informed judgments about the best equipment for your building.
There are many symptoms that your commercial boiler system needs to be replaced. One of the most apparent indicators is when your boiler fails or needs continual maintenance. The operations of your property may be negatively impacted by this, which may be a considerable annoyance. If your boiler is over 15 years old, that may also be an indication. 
Benefits of Regular Boiler Service for Commercial Properties
Routine boiler maintenance is crucial for commercial buildings to keep their boiler systems operating as effectively and efficiently as possible. Regular boiler maintenance for business premises has many advantages, including:
Improved Energy Efficiency
Regular boiler service can improve the energy efficiency of a commercial property by ensuring that the boiler system is running at its optimal performance. A well-maintained boiler system uses less energy, which translates into reduced energy bills and lower carbon emissions.
Increased Lifespan of the Boiler
By identifying and fixing minor problems early on, routine boiler maintenance can increase the lifespan of the boiler system. This may prevent the property owner from repairing the boiler before it is necessary.
Boiler Repair and Maintenance
Boilers can still experience problems and need repairs even after routine maintenance. A dependable and accommodating boiler repair service becomes crucial in this situation. Provides 24-hour-a-day, 7-days-a-week emergency boiler repair services to the customers' boilers back up and running as soon as possible.
We offer continuous boiler maintenance services in addition to repair services. This includes yearly boiler tuning, efficiency testing, and open and close inspections. From low-pressure fire tube boilers to high-pressure water tube boilers, our factory-trained specialists can work on all sizes and types of boilers.
Customized Boiler Preventative Maintenance Programs
A proactive approach to boiler maintenance called preventative maintenance can help to avert malfunctions and increase the boiler's lifespan. Provides specialized Preventative Maintenance Programs to satisfy clients' needs and demands.
Our plans cover all required repairs and improvements in addition to routine maintenance, safety inspections, and efficiency testing. We work with clients to design a customized plan for their business operations and budget to reduce downtime and increase performance.
Quality Assurance
In all aspects of business operations, Alliance Comfort Systems is dedicated to offering the highest quality standards to clients. This applies to all of our personnel, tools, and supplies. Employ the highest caliber components and supplies; all personnel are highly trained and certified.
We continuously monitor and assess our processes and procedures to guarantee that we give clients the finest service possible. This dedication to quality control enables us to ensure the peak efficiency and dependability of the boilers used by clients.
Risks of Neglecting Boiler Servicing
Regular boiler maintenance can expose business premises to many dangers, such as:
Health and Safety Risks
Lack of maintenance on a boiler can result in the buildup of dangerous compounds like carbon monoxide, which can be fatal to building inhabitants. Regular boiler maintenance companies can protect against the accumulation of hazardous pollutants and guarantee occupant safety.
Legal Implications
A property owner who neglects routine boiler maintenance companies may face legal repercussions due to any injuries or damages brought on by a poorly maintained boiler system.
Boiler Maintenance: How Often Should You Service Your Boiler?
Routine boiler maintenance is crucial to keep your boiler system functional and efficient. A well-maintained boiler guarantees optimum performance, increases the equipment's lifespan and lowers the chance of expensive repairs and replacements.
An annual boiler maintenance schedule is advised by Alliance Comfort, a firm that specializes in commercial and industrial boiler service, repair, maintenance, and installation. The boiler's age, how often it is used, and the kind of fuel it burns can all affect how frequently maintenance is performed.
For instance, you might only need to service your boiler once a year if it is relatively new. But if it's an older model or gets a lot of use, more frequent maintenance might be required. It's also crucial to remember that oil or gas-powered boilers require more frequent maintenance than electric ones.
Address
7200 Distribution Dr, Louisville, KY 40258
Phone: (502) 384-8500 Email:
[email protected]
Opening Hours
| | |
| --- | --- |
| Monday | 9:00 a.m. – 5:00 p.m. |
| Tuesday | 9:00 a.m. – 5:00 p.m. |
| Wednesday | 9:00 a.m. – 5:00 p.m. |
| Thursday | 9:00 a.m. – 5:00 p.m. |
| Friday | 9:00 a.m. – 5:00 p.m. |
| Saturday | Closed |
| Sunday | Closed |