Selected points for this article
hide
Commercial HVAC Systems Service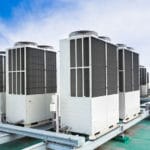 Managing commercial HVAC systems is a rather complex task that requires a trained technician with experience handling large units. Because we understand the complexities of commercial systems, Alliance Comfort Systems is your premier source for equipment and service options.
Finding a reliable service provider is no longer a headache when entrusting your commercial HVAC systems to Alliance Comfort Systems. We have a strong reputation, and our technicians are experienced in the field. With a special focus on industrial and commercial HVAC systems, we can deliver tailored solutions to suit your unique situation.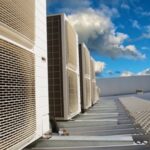 We understand that no two facilities are alike, and demands will vary. Because of the diverse number of applications employing heating, ventilation, air, and cooling systems, we can offer systems that can be largely customized to meet your special demands.
From delivery to installation, you can rely on Alliance Comfort Systems as we have an expansive service selection designed with commercial facilities in mind. We deal with all of the well-known brands within the industry. Moreover, we work with units that range in sizes typically found inside large buildings and complex organizations.
Reputable Commercial HVAC Service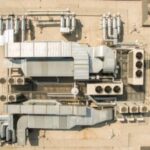 Trust Alliance Comfort Systems is a reputable equipment supplier and service provider. When there is a problem with your heating and cooling machines, areas within your facility will feel very uncomfortable. In production areas, certain processes may slow down, which can affect your performance. In the worst cases, serious issues can cause environmental problems and hazards that must be addressed immediately.
Contact Alliance Comfort Systems if you believe that your temperature systems may need an inspection for repair or service. Inadequate heating or cooling and increasing energy bills are just a few indicators that may suggest that a repair technician can be called. Technicians at Alliance Comfort Systems can support your commercial HVAC requirements from delivery to installation and through any service needs that you may have.
Address
7200 Distribution Dr, Louisville, KY 40258
Phone: (502) 384-8500 Email:
[email protected]
Opening Hours
| | |
| --- | --- |
| Monday | 9:00 a.m. – 5:00 p.m. |
| Tuesday | 9:00 a.m. – 5:00 p.m. |
| Wednesday | 9:00 a.m. – 5:00 p.m. |
| Thursday | 9:00 a.m. – 5:00 p.m. |
| Friday | 9:00 a.m. – 5:00 p.m. |
| Saturday | Closed |
| Sunday | Closed |