Selected points for this article
hide
Industrial Boiler Service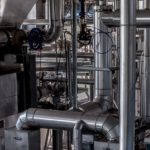 Industrial boilers are complex systems that require care regularly. Alliance Comfort Systems specializes in Industrial boiler service for commercial and industrial buildings. Boilers may not have performance issues frequently, which can be attributed to scheduled care. Should a heating system display problems throughout the heating process, a service technician can be contacted for an inspection. Facility managers may be tasked with handling a large heating system; however, working with a professional service technician is common.
Industrial Boiler service can be trusted by Alliance Comfort Systems. Service technicians are experienced in the field and handle a wide range of capacities. Our service team understands the importance of heating systems within industrial establishments. Comfort is necessary, as well as safe operation and high productivity. Delivering service with care is our specialty.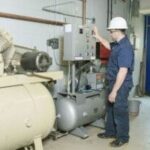 Boilers play a critical role in maintaining smooth operations, comfort, and safety for facilities.
Broken boilers need to be repaired quickly as facilities depend on heating. Industrial Boiler service can restore a unit so that it can be brought up during critical times. It is common for parts to become worn due to heavy use. Parts that are not repaired quickly may break and eventually need to be replaced. Since all parts are critical to a heating system's safe operation, they must be monitored often for wear. A single faulty part can lead to serious damage to a machine.
The Benefits of Industrial Boiler Service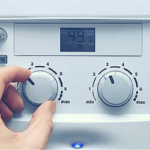 Servicing boilers is a cost-effective way to manage heating systems. Consistent care reduces the cost spent on major fixes or system replacements. Heating systems applied in an industrial setting should be maintained by a service technician. Technicians can anticipate potential performance problems and tackle repairs as needed. End-users should get the longest run out of heating systems while keeping costs within a budget. Contact us to find out more about our service selection for industrial boiler units.
Address
7200 Distribution Dr, Louisville, KY 40258
Phone: (502) 384-8500 Email:
[email protected]
Opening Hours
| | |
| --- | --- |
| Monday | 9:00 a.m. – 5:00 p.m. |
| Tuesday | 9:00 a.m. – 5:00 p.m. |
| Wednesday | 9:00 a.m. – 5:00 p.m. |
| Thursday | 9:00 a.m. – 5:00 p.m. |
| Friday | 9:00 a.m. – 5:00 p.m. |
| Saturday | Closed |
| Sunday | Closed |