Selected points for this article
hide
Industrial Air-Conditioning Rentals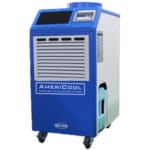 Industrial Air-conditioning rentals are perfect for temporary projects. Commercial and industrial facilities use rental climate control systems regularly to fill short-term needs. Renting equipment is an economical choice for businesses, both large and small. End-users can maintain comfort with fewer commitments. Moreover, facilities can receive support from service technicians who are on call 24/7 at Alliance Comfort Systems.
Quality and service are two important factors that end-users should keep in mind when shopping for Industrial air-conditioning rentals. Units can be delivered and installed by expert technicians at Alliance Comfort Systems. The service, however, does not conclude with an equipment installation. Maintenance is often necessary for commercial Industrial air-conditioning units. Temporary units need to be monitored for performance issues regardless of their time deployed. 
Custom Industrial Air-Conditioning Rentals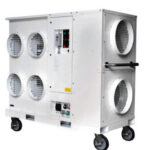 Alliance Comfort Systems can deliver customized solutions that meet your budget. We can offer a wide selection of equipment from top industry brands. HVAC is a complex industry. Working with an experienced provider is highly recommended. Our technicians have time in the field. We are comfortable handling large-capacity units. You can trust that Alliance Comfort Systems is a reliable service provider for your commercial or industrial needs.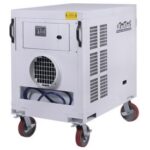 Choosing the right Industrial air-conditioning rentals for your application does require some research. Alliance Comfort Systems can help you narrow down the options available. In addition to choosing a unit that fits your budget, you should also consider placement and maintenance requirements. HVAC equipment that is rented must not only meet your specifications but should also deliver efficient performance.  
End-users will save time and money by working with an HVAC expert. Above all, consider your application and term of use. Ensure that your system is monitored regularly by a service technician. Alliance Comfort Systems is capable of providing preventative maintenance to extend the life cycle of rental units. Ask about how we can help support your cooling needs. 
Address
7200 Distribution Dr, Louisville, KY 40258
Phone: (502) 384-8500 Email:
[email protected]
Opening Hours
| | |
| --- | --- |
| Monday | 9:00 a.m. – 5:00 p.m. |
| Tuesday | 9:00 a.m. – 5:00 p.m. |
| Wednesday | 9:00 a.m. – 5:00 p.m. |
| Thursday | 9:00 a.m. – 5:00 p.m. |
| Friday | 9:00 a.m. – 5:00 p.m. |
| Saturday | Closed |
| Sunday | Closed |