Selected points for this article
hide
Louisville HVAC Parts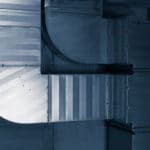 Louisville HVAC Parts: Heating and air-conditioning parts are useful in many different situations. Alliance Comfort Systems is capable of supporting the need for components for commercial establishments. Access to a reputable supplier lessens the time that it takes to procure much-needed equipment. The demand for Louisville HVAC parts happens all year round with some unexpected circumstances. Alliance Comfort Systems is available as not only a source for components but services as well.
Dealing outside of distributor circles can be challenging. Moreover, finding a trusted source with a strong performance record maybe even more concerning. Alliance Comfort Systems delivers reputable service and quality selection. We are capable of supplying all of the major names in Louisville HVAC parts for our clients. Trusted by both commercial and industrial facilities we deliver.
Louisville HVAC Parts-Repair or Replacement?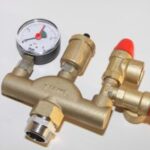 An expert service technician can determine if your HVAC system requires repair or replacement. Climate control systems should be inspected frequently for wear. Heating and cooling units are complex and consist of visible and non-visible parts that may decline over time due to heavy use. Units operating in commercial environments will inevitably undergo frequent use. Louisville HVAC parts repair is ideal; however, replacement may offer even more value in the long term.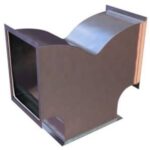 HVAC units must be dependable, which means they should function efficiently. If a climate control system is using too much energy, then parts replacement may be necessary. Parts replacement can provide additional use from a unit, which is cost-effective for most operations. More importantly, reliable air systems push progress forward and enable facilities to sustain with little interruption.
Inadequate heating and cooling may cause productivity to slip and operational costs to rise. Moreover, poor temperature control may lead to poor air quality. As a result, staying on top of Louisville HVAC parts, repair, and replacement is a must for anyone tasked with caring for climate systems. Contact us to inquire about our parts selection for heating and cooling.
Address
7200 Distribution Dr, Louisville, KY 40258
Phone: (502) 384-8500 Email:
[email protected]
Opening Hours
| | |
| --- | --- |
| Monday | 9:00 a.m. – 5:00 p.m. |
| Tuesday | 9:00 a.m. – 5:00 p.m. |
| Wednesday | 9:00 a.m. – 5:00 p.m. |
| Thursday | 9:00 a.m. – 5:00 p.m. |
| Friday | 9:00 a.m. – 5:00 p.m. |
| Saturday | Closed |
| Sunday | Closed |