Selected points for this article
hide
Best Air-Conditioning Rentals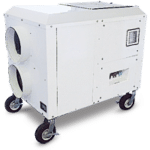 Alliance Comfort Systems is an ideal source for air-conditioning rentals. We are focused on servicing commercial and industrial HVAC clients. Our service technicians are field experts and handle all aspects of heating, ventilation, and air-conditioning. Take confidence in knowing that through Alliance Comfort Systems, you will have access to quality equipment from the top manufacturer brands and excellent service from a reputable supplier. Renting an air-conditioning unit for your commercial or industrial applications is easier with Alliance Comfort Systems.
Why Air-Conditioning Rentals?
Air conditioning rentals are portable temperature control units that deliver cooling. The systems may be applied for cooling spaces,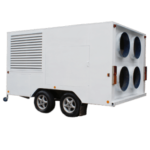 maintaining comfort, and supplying air for goods, merchandise, products, and equipment. Rental units may be deployed for a short period of time, or they may be in operation for an extended period. The applications for mobile cooling systems vary widely across different industries. However, Alliance Comfort Systems can deliver a great selection of equipment to our clients.
Rental cooling systems may be deployed indoors or outside as needed. The equipment can be placed almost anywhere as long as the proper connections and ventilation systems exist. The benefits of air-conditioning rentals are numerous and the ease of installation by a service technician.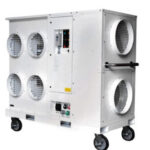 Climate control systems that are rented are cost-effective. They are made to meet the budgets of growing businesses. The systems can help a facility achieve temperature control goals while being customizable. A myriad of establishments uses rental air-conditioning systems as they vary in size and energy capacity. Industrial centers, manufacturing plants, office buildings, medical facilities, and retail establishments all find unique applications for rental air-conditioning systems.
Conclude your search for rental cooling units with Alliance Comfort Systems. We can offer a wide selection of the names you trust. Additionally, we can back up your equipment installations with unparalleled service. Inquire to learn more about our equipment and service capabilities.
Address
7200 Distribution Dr, Louisville, KY 40258
Phone: (502) 384-8500 Email:
[email protected]
Opening Hours
| | |
| --- | --- |
| Monday | 9:00 a.m. – 5:00 p.m. |
| Tuesday | 9:00 a.m. – 5:00 p.m. |
| Wednesday | 9:00 a.m. – 5:00 p.m. |
| Thursday | 9:00 a.m. – 5:00 p.m. |
| Friday | 9:00 a.m. – 5:00 p.m. |
| Saturday | Closed |
| Sunday | Closed |