Selected points for this article
hide
Louisville HVAC Equipment Rental Supplies for Facilities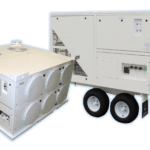 As the top choice in Louisville HVAC equipment rental, Alliance Comfort Systems offers heating and cooling supplies for commercial and industrial facilities. Moreover, there are many applications for rental air cooling units, which might be utilized for limited events and projects. The advantages of Louisville HVAC equipment rental supplies are considerable and with fewer commitments than a permanent fixture.
In case you're interested in a Louisville HVAC equipment rental, look at Alliance Comfort Systems as a source for quality materials manufactured by respected makers in the heating and cooling business. Additionally, we provide decades of experience to our clients in the industry. Focused on all elements of cooling and heating, we provide the very best items with service excellence.
Louisville HVAC equipment rentals are suitable for a wide variety of uses. Louisville HVAC equipment rental products can be customized to meet the demands of the business. For businesses on a budget, rental a/c units are an economical cooling solution. Cool air is appropriate for daily operations. In fact, cool air is useful in unexpected situations.
Rental Equipment Services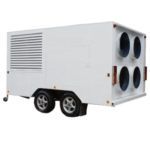 Focused on delivering and installing Louisville HVAC equipment rental supplies, Alliance Comfort Systems can also offer service support. Furthermore, follow on treatment is essential to ensure that heating and cooling systems working properly. Upkeep Extends the life of heating and cooling units. HVAC tools must be reliable; attention will help to facilitate much better use of power.
Unexpected emergencies might happen with rented air cooling units as well as heating equipment. Planning treatment in advance by having a preventative maintenance routine is helpful. Service specialists can perform specific tasks on HVAC tools to coincide with seasonal modifications and operational demands.
HVAC and Component Wear
Large facilities usually need commercial HVAC services. Manufacturing facilities rely on complex HVAC units for production. Wear is likely the resulting frequency of use and the number of substances that make their way through a system.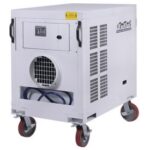 Service technicians at Alliance Comfort Systems have the expertise to help manage temperature control units' care with the right tools. Furthermore, our service technicians are equipped with the skills to address serious challenges. Handling heating and cooling units can be dangerous. Subsequently, end-users should consult with an expert technician for repair. Repair and parts replacement may be necessary. A service technician can provide helpful insight into air systems.
The service technicians at giving Alliance Comfort Systems concentrate on industrial HVAC service. In fact, our selection of services covers systems that vary in capability to support probably the largest devices out there. Additionally, delivering decades of field knowledge to our clients, we use the best supplier brands in HVAC. We provide quality services to industrial and commercial facilities. Our coverage area expands throughout the region and surrounding cities.
Air conditioning rentals may benefit from preventative maintenance. Upkeep plans reduce the impact of wear.
Contact us to explore our vast assortment of services. Ask about our preventative maintenance programs to support the continued function of your air systems.
Address
7200 Distribution Dr, Louisville, KY 40258
Phone: (502) 384-8500 Email:
[email protected]
Opening Hours
| | |
| --- | --- |
| Monday | 9:00 a.m. – 5:00 p.m. |
| Tuesday | 9:00 a.m. – 5:00 p.m. |
| Wednesday | 9:00 a.m. – 5:00 p.m. |
| Thursday | 9:00 a.m. – 5:00 p.m. |
| Friday | 9:00 a.m. – 5:00 p.m. |
| Saturday | Closed |
| Sunday | Closed |