Louisville KY COVID-19 Sanitizer Solution for Commercial Buildings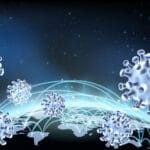 COVID-19 was associated with outbreaks in massive centers around the world. Not surprisingly, companies are rolling out new practices with a Louisville KY COVID-19 sanitizer solution. Companies are all for preventing the spread of sickness by maintaining customers and employees safe. However, some business leaders have been still wondering whether more can be done to protect people. Global Plasma is a fresh air technology that centers usage to control pollution and disease-causing pathogens utilizing HVAC systems. The technology could be an ideal Louisville KY COVID-19 sanitizer.
Airborne viruses can infect individuals working closely together in company organizations. Germs can spread through frequent actions of coughing. Infections also propagate readily whenever there are big groups of individuals interacting. However, firms attempt to bypass germs' effects in centers by cleaning up job spaces using sanitizing solutions and encouraging good practices like hand-washing in establishments where individuals can manage foods and healthcare practices.
To match the suggested practices for disease control, our Louisville KY COVID-19 sanitizer solution is an effective remedy that could be implemented into HVAC methods to help curb the spread of infectious diseases that may travel through venting systems indoors atmosphere distribution. Also, Global Plasma controls outside air and restricts its entrance into centers. Exterior air impacts efficacy, and temperature and can be capable of introducing pollutants, VOCs, and other contaminants to the inside of a structure using a heating and cooling system.
Louisville KY COVID-19 Sanitizer Possibilities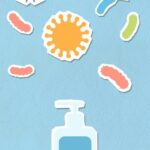 Individuals that are vulnerable to contaminants might experience a vast array of symptoms from mild to severe, though some might not show indications of vulnerability for quite a while. No matter, clean air is a crucial part of keeping up a center, and alternatives like a Louisville KY COVID-19 sanitizer will make it much easier for business owners and facility managers to handle HVAC.
Global Plasma and Disinfection Procedure
Global Plasma, a Louisville KY COVID-19 sanitizer, strikes and kills viruses and other germs through a practice of bipolar ionization. The inactivated particles can't trigger disease as free radicals' goal is to kill viruses while air circulates HVAC.
The technology aims toward pathogens, which frequently cause severe illnesses such as influenza. In case the pathogen all but behaves as with other viruses, then it's likely that the answer would be comparable. There's more to emerge as more info about the virus becomes available. 
HVAC and Air Quality
Heating and cooling systems comprise a significant portion of operational expenses. It's just right to presume that business owners might like to maximize the advantages of a forced-air system by obtaining greater benefits than just temperature control. In reality, temperature management has a significant role in air quality. Slimming external temperatures, preventing moisture, and eliminating viruses, pollutants, and irritants are equally important in an HVAC unit's total operation.
Alliance Comfort Systems is the HVAC specialist servicing commercial and industrial air needs. Please find out more about our comprehensive collection of equipment and services.
Looking to learn more about our sanitizer for commercial buildings? Contact us. 
Address
7200 Distribution Dr, Louisville, KY 40258
Phone: (502) 384-8500 Email:
[email protected]
Opening Hours
| | |
| --- | --- |
| Monday | 9:00 a.m. – 5:00 p.m. |
| Tuesday | 9:00 a.m. – 5:00 p.m. |
| Wednesday | 9:00 a.m. – 5:00 p.m. |
| Thursday | 9:00 a.m. – 5:00 p.m. |
| Friday | 9:00 a.m. – 5:00 p.m. |
| Saturday | Closed |
| Sunday | Closed |