Selected points for this article
hide
Commercial Chiller Rentals Equipment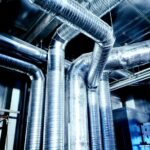 Selecting the right Commercial chiller rentals equipment is far less complicated with the help of an equipment expert. Our HVAC experts provide field knowledge to all of our clients. In fact, we handle service projects for clients of various sizes and organizations. Additionally, our experts deliver Commercial chiller rentals from the largest brands in the HVAC industry. Our service experts are adept at handling complex HVAC jobs within commercial and industrial settings. Alliance Comfort Systems is an SME in not only equipment rental solutions for chillers but HVAC, overall. 
Clients may choose from a selection of air-cooled and water-cooled chiller models. The chiller units are ideal for limited-term projects which need Commercial chiller rentals equipment solutions. Prospective clients who have a current or future need for a chiller should contact Alliance Comfort Systems. In fact, we specialize commercial and industrial chillers for a wide range of applications.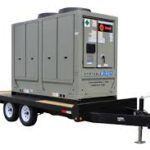 The fact of the matter is that dealing with Alliance Comfort Systems saves time. Locating the ideal Commercial chiller rentals takes time and research. What's more, attempting to locate parts online can be troublesome. Furthermore, it may be impossible to purchase equipment directly from the manufacturer. As a result, we deal with a large distributor network and provide quality parts from big names. Choose Alliance Comfort Systems as we can help uncover complex configurations. Moreover, our experts can help you find an ideal unit for your task at hand.
Services for Commercial Chiller Rentals Equipment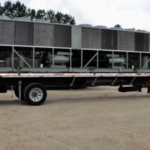 Maintenance requirements are a necessity when it comes to hunting for the best chiller. Facilities deploy chillers for long-term projects as well as short-term jobs.  As a result, chillers that are in operation for a longer period of time will need upkeep. Upkeep may consist of seasonal maintenance. However, regardless of how long a chiller is deployed, it most likely will need service at some point. 
Alliance Comfort Systems service technicians reply to calls 24/7. In fact, we can also obtain parts if needed for Commercial chiller rentals and other HVAC systems. The benefits of working with an expert at Alliance Comfort Systems include smoother performance and better efficiency. Working with an experienced service technician will help facilities save on operational costs. 
Portable chillers are helpful in several scenarios where cooling is needed. The systems can be easily deployed, and they can be situated in many different locations. Depending on the application, it is possible to find a chiller that is cost-effective and efficient. Consider Alliance Comfort Systems as your source for commercial and industrial chiller units. 
Alliance Comfort Systems also offers options for preventative maintenance for chillers. Chiller maintenance is useful, whether deployed for a limited project or extended jobs. The services cover several areas, including system updates, status reports, and predictive care. 
Contact us to ask about our commercial chiller rental options. 
Address
7200 Distribution Dr, Louisville, KY 40258
Phone: (502) 384-8500 Email:
[email protected]
Opening Hours
| | |
| --- | --- |
| Monday | 9:00 a.m. – 5:00 p.m. |
| Tuesday | 9:00 a.m. – 5:00 p.m. |
| Wednesday | 9:00 a.m. – 5:00 p.m. |
| Thursday | 9:00 a.m. – 5:00 p.m. |
| Friday | 9:00 a.m. – 5:00 p.m. |
| Saturday | Closed |
| Sunday | Closed |