Louisville Air-Conditioning Rentals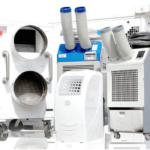 Heating and cooling projects do not necessarily need a permanent solution. Short-term air requirements are filled with Louisville air-conditioning rentals for temporary applications. Rental air-conditioning systems provide numerous advantages for temperature regulation both inside and outside of buildings. Both industrial clients and commercial end-users find that rental air systems are ideal for limited projects. The materials are cost-effective in the long term. Additionally, Louisville air-conditioning rentals are flexible with portability and fewer restrictions.
Louisville Air-conditioning rentals are perfect for large and small facilities. The equipment is easy to install and maintain. Additionally, the rental units offer short-term cooling in a variety of scenarios. Air conditioning rentals for temporary applications may include construction projects, power outages, storms, emergency shelters, and outdoor gatherings. Quick cooling is worth the investment for busy facilities.
Both commercial and industrial clients prefer to deploy Louisville air-conditioning rentals on a limited basis due to their portability. The materials may be fixed or mounted on a trailer for ease of transportation. Because the equipment is available in a range of sizes, customers will find a perfect unit for their unique project or event. Additionally, rental A/C systems offer a range of advantages to end-users in need of short-term solutions.
The Advantages of Rental Air-Conditioning Units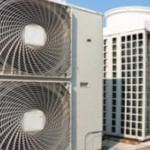 Louisville Air-conditioning rentals offer temperature control on the go. Not only is the equipment great for providing cooler air, but it also delivers cleaner air. The machines are deployed in areas where people gather, and purified air is a must. Moreover, facilities like hospitals or emergency tents need to be sanitized to keep people safe. Portable air-conditioning makes safer breathing air possible and on the go.
Alliance Comfort Systems works with industrial and commercial end-users to choose the best equipment available. Since Alliance Comfort Systems pulls from an extensive distributor network, clients have access to all of the market's major HVAC brands. Access to the selection means that it is easy to find a cost-friendly product depending on the budget. To add, clients will also have access to service and maintenance options through Alliance Comfort systems.
Quality, Portable HVAC Equipment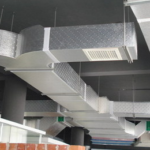 The top brands in HVAC can be purchased through the experts at Alliance Comfort Systems. As a leading provider of HVAC service and equipment, materials are also backed by service selection.
Since HVAC equipment varies with incapacity, having assistance in finding the right unit is recommended. Additionally, expert service technicians provide care in the form of maintenance, predictive maintenance, and on-call service year-round.
Consider choosing Alliance Comfort Systems for temperature control selections for short-term projects, events, and more. Explore the range of equipment, parts, and services available for commercial and industrial clients in the surrounding area further.
Address
7200 Distribution Dr, Louisville, KY 40258
Phone: (502) 384-8500 Email: ACS.receptionist@AllianceComfortSys.com
Opening Hours
| | |
| --- | --- |
| Monday | 9:00 a.m. – 5:00 p.m. |
| Tuesday | 9:00 a.m. – 5:00 p.m. |
| Wednesday | 9:00 a.m. – 5:00 p.m. |
| Thursday | 9:00 a.m. – 5:00 p.m. |
| Friday | 9:00 a.m. – 5:00 p.m. |
| Saturday | Closed |
| Sunday | Closed |