Selected points for this article
hide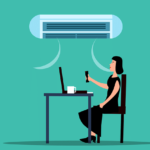 During the summer, Industrial air conditioning is necessary, and without Industrial air conditioning, productivity goes down at the workplace or at home. The Alliance Comfort Systems Commercial and Industrial AC Rentals Division provide 24/7 AC Rentals and HVAC parts, HVAC Equipment Rentals, and maintenance and replacement services. Buying an AC unit is not a bad option; we consult with our clients every day about the pros and cons of purchasing this unit versus that unit. We also regularly assist our clients by talking through warranty and service agreements and installing and maintaining brand-new units.
About Industrial Air Conditioning Rentals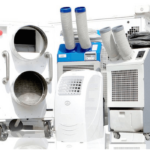 When you own a unit, you are responsible for thoroughly reading through the warranty to be sure it offers the most comprehensive coverage. You also have to ensure that maintenance and repair can be handled appropriately and a way to handle repairs that have not been done well. Reviewing user testimonials to be sure the unit is not all talk ad no walk. Maintaining and repairing the unit regularly ensures the validity of a warrant and does not incur extra charges that come with repairs. And, in case of repairs, you have to purchase the parts required. These responsibilities are different from those you would get when hiring an Industrial air conditioning unit from a rental company.
If you rent an Industrial air conditioning unit, the responsibilities are slightly different. A rental is an option that best suits those who plan on occupying a building, either residential, industrial, or commercial, temporarily for a short time or if your budget would be strained by buying a new system. When you rent an Industrial air conditioning system, you can choose a rental company to work with. Your fee would only include equipment; maintenance, emergency, and replacement are the rental company's responsibility. Renting a unit also comes with a contract that allows you to understand the terms and conditions and the consequences of early termination. There are three options when it comes to acquiring an Industrial air conditioning unit;
Installing the benefits of Industrial air conditioning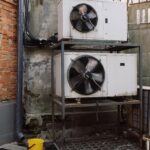 Buying the unit will cause installation fee and maintenance fee, filter replacement and depreciation, and financing the unit by applying a lower monthly cost and paying interest on the unpaid balance. All additional costs can also be done in detail in this option. The last option is renting the unit, which reduces the costs. Instead of paying interest, you have monthly payments throughout the contract. Installation, maintenance, repair, replacement filters, and renewal may also be part of this option. Whichever option you decide to take, Alliance Comfort System would be here to help.
Contact us with questions about our services for Industrial air conditioning.
Address
7200 Distribution Dr, Louisville, KY 40258
Phone: (502) 384-8500 Email:
[email protected]
Opening Hours
| | |
| --- | --- |
| Monday | 9:00 a.m. – 5:00 p.m. |
| Tuesday | 9:00 a.m. – 5:00 p.m. |
| Wednesday | 9:00 a.m. – 5:00 p.m. |
| Thursday | 9:00 a.m. – 5:00 p.m. |
| Friday | 9:00 a.m. – 5:00 p.m. |
| Saturday | Closed |
| Sunday | Closed |