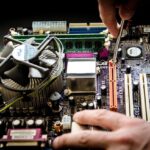 Is Louisville KY Chiller Repair By An HVAC Professional Necessary? Chillers are giant refrigeration machines that can bring down the system's temperature or the area by transferring the heat to another place. They are primarily used in industrial places where giant machines are being operated. Mainly, a chiller is used to simplify industrial processes of development and optimization, which will automatically increase the quality of the resulting product. In short, it is essential machinery, so Louisville KY chiller repair requires all the care it can get.
Here is why you should consider Louisville KY chiller repair from a professional.
Not A DIY Job:
Chillers are not that tiny thermostat or valve in your home that requires a little tweaking, and it will start working correctly. If it starts to malfunction, it's best to turn it off immediately before the damage increases and call an experienced professional.
Can Cause More Problems Instead Of Finishing Them:
Most of the time, armatures cause more problems than the actual damage. A professional Louisville KY chiller repair can run repairs more efficiently, and if another default occurs, they can immediately deal with that on the spot.
Saving Time:
As chillers are mostly used in industrial processes, that means that if one stops working, the whole process can grind to a halt. The technician has to run Louisville KY chiller repair as quickly as possible to save time so that everything can start working.
It Always Costs More To Louisville KY Chiller Repair Than Replace: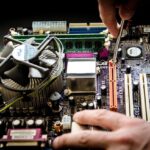 Often enough, some people try to run the repairs on the chillers themselves just so that they could save money. But the problem is, most of the time, they do not really know what they are doing, so instead of running repair, they end up causing more defects that need to be repaired. Sometimes, the situation escalates to the point where a typical repair job is not enough anymore; the whole machinery has to be replaced. Calling a professional to perform Louisville KY chiller repair is not expensive, but replacing it is a lot more costly than that. A new chiller can cost you more than 1000 dollars, so replacing will end up costing more than a simple repair.
Prolongs The Life:
With proper care and maintenance, every appliance can run for a long time without any problems at its maximum efficiency. A suitably experienced and knowledgeable technician cannot only run repairs, but they can also run the required regular maintenance wherever required along with the repair job, and that little care can go a long way in prolonging its life.
Conclusion: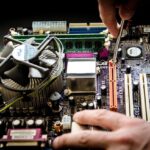 To summarize, boiler repair should not be delayed for long and should never be attempted by a person who has neither enough knowledge nor experience. The resulting delay is very hard to afford for all the owners, so it might be best to contact the professionals for the job to ensure the best service and quality boiler repair. Check for their rates and client reviews, determine if they follow safety regulations or not. When the technician comes, ask them questions about their qualifications and experience, and while they are running the repair, ask for simple tips to ensure the smooth and efficient running of the whole system.
Address
7200 Distribution Dr, Louisville, KY 40258
Phone: (502) 384-8500 Email:
[email protected]
Opening Hours
| | |
| --- | --- |
| Monday | 9:00 a.m. – 5:00 p.m. |
| Tuesday | 9:00 a.m. – 5:00 p.m. |
| Wednesday | 9:00 a.m. – 5:00 p.m. |
| Thursday | 9:00 a.m. – 5:00 p.m. |
| Friday | 9:00 a.m. – 5:00 p.m. |
| Saturday | Closed |
| Sunday | Closed |