Selected points for this article
hide
The efficacy of Louisville bipolar ionization to provide cleanroom air has been known for decades now. Current research on Louisville bipolar ionization has shown that despite getting rid of odor in a room, it can kill germs, viruses, and disease-causing pathogens. Currently, the world is faced with the snares of coronavirus. Centers for diseases control have recommended various ways to prevent the spread of the COVID-19. According to the research, Louisville bipolar ionization kills viruses that cause influenza, and therefore it can be used to control the spread of coronavirus. It works by the reduction of the virus after about ten minutes of ionization.
Efficacy of Louisville Bipolar Ionization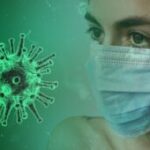 Coronavirus is spread through tiny water droplets in the air that get breathed into the lungs, causing infection. Some of the measures, such as lockdown, have been lifted to manage the deteriorating economy. COVID-19 has led to numerous deaths, and people had to close down businesses during the lockdown.
After businesses were opened, business owners were required to involve regular sanitizing and disinfecting to protect their customers and staff from the snares of the virus. Coronavirus droplets have been noted to stay longer in the air than was earlier anticipated. In this case, Louisville bipolar ionization is an essential tool that can fight against COVID-19 by providing clean air in your business.
One thing you should note is that inactive viruses cannot spread to a new host. Therefore, once SARS has been ridden of the protein capsid that envelops it, it does not spread because it will have become inactive. Louisville bipolar ionization is very effective in this function of making viruses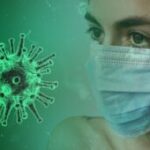 inactive. Ionization devices mounted in HVAC ductwork release positive and negative oxygen ions, which attract the oppositely charged hydrogen molecules from microbial pathogens or viruses.
The virus would not be able to survive without the hydrogen molecule.  In this way, bipolar ionization is more effective in the fight against coronavirus and other disease-causing pathogens before they enter shared spaces. Louisville bipolar ionization may be effectively used in businesses and facilities like hospitals, restaurants, schools, and airlines.
Mostly reported using Louisville bipolar ionization
Many corporations in the world today have reported using Louisville bipolar ionization in the fight against viruses such as norovirus and SARS, which is the virus that causes COVID-19. This secret weapon is gaining popularity due to its efficacy. Therefore more corporations want to explore the method for the various ways in which it works. It clears the air of any odors, and it has proven to fight against germs that may result in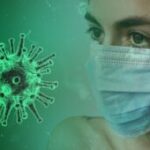 allergies such as mold and mildew. We have seen the results of the spread of coronavirus and the damage it can cause, which has been very tragic. Therefore, you cannot afford to involve the use of Louisville bipolar ionization in your facility and business.
The aerosolized spread of coronavirus makes Louisville bipolar ionization very efficient since it is known for cleaning the air. The affordability and sustainability of the technology have made it very efficient. The current advances have made this possible, which have made an installation in corporations, facilities, and other virus-prone areas effortless.
Address
7200 Distribution Dr, Louisville, KY 40258
Phone: (502) 384-8500 Email:
[email protected]
Opening Hours
| | |
| --- | --- |
| Monday | 9:00 a.m. – 5:00 p.m. |
| Tuesday | 9:00 a.m. – 5:00 p.m. |
| Wednesday | 9:00 a.m. – 5:00 p.m. |
| Thursday | 9:00 a.m. – 5:00 p.m. |
| Friday | 9:00 a.m. – 5:00 p.m. |
| Saturday | Closed |
| Sunday | Closed |