Selected points for this article
hide
Industrial HVAC: A calm indoor environment is one of the essential factors in keeping your business running. Maintaining a comfortable workplace is necessary for increasing productivity and preventing health problems among your staff. Your commercial and industrial HVAC systems can provide comfort.
Remember that regular cleaning and tune-ups are necessary to keep your HVAC systems working at peak efficiency. It can also help you save money on your energy bills, believe it or not. Check out these three techniques to save money on commercial and industrial HVAC maintenance:
Maintenance of the HVAC system Enhances the effectiveness of your system.
Almost 10% to 20% of the energy used by your HVAC system is wasted. When the passage of air is obstructed, it can all start. It could be due to clogged vents or filthy filters. Dust, grime, and other particles accumulate in your HVAC system's filters and other parts while it runs continuously.
These particles exert a load on the unit, making it less efficient to function. The less efficient it becomes, the more energy it consumes in operation, resulting in a higher cost.
Proper airflow may be maintained with frequent maintenance and cleaning for your commercial and industrial HVAC system, resulting in effective system operation.
HVAC Maintenance Extends the Lifespan
The accumulation of dust, dirt, and other pollutants on your system's surfaces stops it from running efficiently and may cause parts to malfunction. It can result in costly repairs or, worse, a complete system replacement.
Cleaning and regularly maintaining your HVAC system by a professional might help it last longer. Having those skilled eyes go over your system ensures that any potential flaws will be identified and addressed before they cause severe operational damage.
HVAC maintenance cuts down on downtime.
Business owners valuable time and money, and your HVAC contractors should understand this. By scheduling expert commercial and industrial HVAC maintenance with your trusted professionals, you can reduce downtime in your business's productivity and operations caused by faulty HVAC systems. You are already one step ahead of your c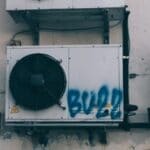 ompetitors if you get expert HVAC maintenance performed regularly.
Make an appointment for your HVAC systems to be inspected and cleaned today. For thorough and dependable services at reasonable prices, contact us and answer your queries from our expert team.
Commercial HVAC maintenance is always referred to as an extra cost by business owners.
Consider scheduling regular Industrial HVAC preventive maintenance with your recommended heating and conditioning contractor to keep your business running smoothly. Here are just a handful of the many advantages you can enjoy, particularly regarding your company's profitability.
Ensures the efficiency of the unit
In most situations, improperly maintained commercial HVAC systems eat up a significant portion of a business's monthly energy budget. Preventive maintenance can be costly upfront, but it saves you money in the long run. It ensures the efficiency of your business units, so you don't have to pay for any lost energy.
Keeps a close eye on the systems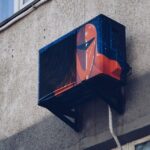 If you have regular inspections, you'll be told if your heating and cooling units are nearing the end of their lifespan. You can save money for unit replacement before your system completely fails. It's preferable to be prepared than to be caught off guard by an unexpected replacement, which could disrupt the overall budgetary flow of your company.
It prevents the need for costly repairs.
Your Industrial HVAC provider will send out qualified specialists to inspect your systems regularly. If there are minor mistakes, you will be notified and offered a solution as soon as possible before they cause considerable disruption to your operation. You'll save money on maintenance costs rather than having to pay for extensive repairs regularly.
Clients are happy
Your customers either make or break your company. Customers are more likely to enter your building and possibly invest if your heating and cooling system are adequately maintained. Customers do not like to join a place with musty odors, an uncomfortable temperature, or poor air quality in the company environment.
Boosts Productivity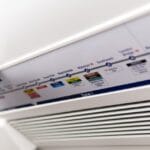 A higher level of productivity equals a higher level of profit. Regular maintenance of business heating and cooling devices can enhance employee morale while maintaining a pleasant working environment. It is the first spell you'll use to catch your consumers' attention and entice them to return.
Your business Industrial HVAC systems work the same way your home's heating and cooling systems do; only more critical and valuable resources will be impacted if they fail. Preventive maintenance is your best defense in protecting your expanding company.
Industrial HVAC services are necessary to keep businesses running smoothly. Without a properly functioning heating, ventilation, and air conditioning system, employees can't work comfortably, and productivity will drop.
That's why it's important to have a reliable HVAC contractor who can provide regular maintenance and repairs when needed. You can call us for a quick service just in one call.
Address
7200 Distribution Dr, Louisville, KY 40258
Phone: (502) 384-8500 Email:
[email protected]
Opening Hours
| | |
| --- | --- |
| Monday | 9:00 a.m. – 5:00 p.m. |
| Tuesday | 9:00 a.m. – 5:00 p.m. |
| Wednesday | 9:00 a.m. – 5:00 p.m. |
| Thursday | 9:00 a.m. – 5:00 p.m. |
| Friday | 9:00 a.m. – 5:00 p.m. |
| Saturday | Closed |
| Sunday | Closed |