Customer Service is our Top Priority
At Alliance Comfort Systems, our customers are number one. Whether we're providing emergency service or providing ongoing maintenance, we value our relationships with our customers. Alliance's expertise in keeping indoor environments at the right temperature, regardless of the weather, is second to none.
Alliance technicians offer expertise in all indoor settings – temperature control is paramount for any workplace environment. Just as important, Alliance works with customers to recommend and install efficient heating and air conditioning systems that stretch the energy dollar.
Alliance's expertise includes knowledge of the best technology available in boilers, chillers and HVAC units. Alliance helps its customers manage costs by offering full preventative maintenance programs that help reduce the possibility of downtime.
Throughout Kentucky and Indiana, Alliance offers professional and reliable service.
Experience Matters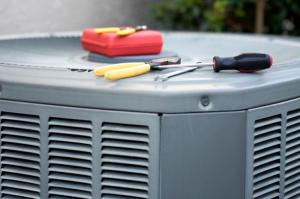 As a company, we are certified as a woman-owned business in Louisville, Kentucky. Alliance is also certified for projects throughout Kentucky and Indiana as a Minority/Women Owned Contractor. With those official designations, Alliance can offer competitive pricing along with your assurance that the job will be done professionally and on time.
Alliance began operations in 2009, and has experienced steady growth ever since. The key to success is performing repairs quickly and efficiently, and having the knowledge to make the right call when it's time to assess the condition and viability of heating, ventilation and air conditioning systems.
Alliance technicians are on call 24/7 when an emergency threatens our customers' operations. Storms and power outages can threaten the livelihood of any business. Alliance has the ability to get emergency equipment to any location in our region and to get it up and running immediately.
Alliance offers a 100% satisfaction guarantee, free estimates and can repair any make or model.