Global plasma solutions and Cleaner Air
Selected points for this article
hide
The alarming speed at which coronavirus has infected people worldwide has forced businesses to think more about healthier air quality. Secondary measures call for rudimentary face coverings to protect people and revisit activities like good hand washing and covering up coughs. Fortunately, with Global plasma solutions technology, businesses can do more to help improve the quality of the air people breathe while also helping to reduce the spread of infectious illnesses.
Global plasma solutions are centered on improving indoor air quality. The air quality in a commercial facility impacts business owners, managers, employees, and customers. Hospitals, clinics, daycare centers, government facilities, commercial buildings, and schools can use Global plasma solutions as a preventative measure to halt germs spread while also saving on energy and contributing to a healthier environment overall. If you wonder whether or not GPS are ideal for your facility, read on to learn more.
Global plasma solutions Benefits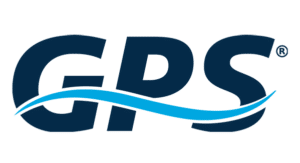 GPS benefits can be summarized as improving the lives of people, "one breath at a time." You see, while air is good, clean air is even better. While the atmosphere is necessary for life, it can become easily contaminated by harmful pathogens all around us. People spend the bulk of their day in office buildings, warehouses, schools, medical offices, and other establishments where viruses thrive and are always being spread.
HVAC systems play a role in air transfer and the air quality that people breathe inside buildings. Global plasma solutions address several aspects of air handling: reducing outside air, saving on energy, reducing and controlling pathogens like viruses, and reducing and controlling mold. Simultaneously, people may go about their daily lives, hardly thinking about mold or outside air while indoors, silent threats certainly exist. The coronavirus's recent spread is a perfect example of how something not visible can cause a global pandemic.
Global plasma solutions tests indicate that the technology is capable of killing viruses on surfaces and also in the air. Airborne viruses account for many of the upper respiratory infections that afflict people each year, causing them to miss work. As employees are taken out of the office environment to recover from preventable illnesses, money is impacted, time is lost, and productivity slows. In commercial buildings, where humans spend a large percentage of the day and in many cases the evening, they must feel comfortable and, most importantly, healthy. Buildings can make people sick; GPS addresses this problem with proven effectiveness.
GPS Benefits Continued
There are countless benefits to including GPS with your air systems. First, up to 70% of outside air savings can be achieved. Indoor air quality is measurable. Moreover, VOCs are significantly reduced. More importantly, there is no concern for harmful byproducts. GPS is ASHRAE compliant and free of both Mercury and Titanium Dioxide.
Trust Alliance Comfort Systems as your expert in HVAC. Allow us to work with you to provide the best path to cleaner air free from viruses, bacteria, mold, and mildew with our GPS technology. You can help create a safer and cleaner environment indoors to improve your profitability while also saving on energy.
Address
7200 Distribution Dr, Louisville, KY 40258
Phone: (502) 384-8500 Email: ACS.receptionist@AllianceComfortSys.com
Opening Hours
| | |
| --- | --- |
| Monday | 9:00 a.m. – 5:00 p.m. |
| Tuesday | 9:00 a.m. – 5:00 p.m. |
| Wednesday | 9:00 a.m. – 5:00 p.m. |
| Thursday | 9:00 a.m. – 5:00 p.m. |
| Friday | 9:00 a.m. – 5:00 p.m. |
| Saturday | Closed |
| Sunday | Closed |
Contact us to start improving your air quality.