Woman Owned Business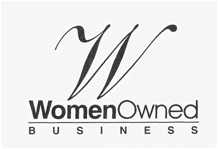 Alliance Comfort Systems is certified as a women-owned business by Metro Louisville's government and the Commonwealth of Kentucky and Indiana. Alliance has worked on projects throughout Kentucky and neighboring states.
This designation makes Alliance a viable option for governments and businesses that require minority participation on a variety of types of projects, from simple Preventative Maintenance agreements to complex control and building automation projects. Alliance technicians service any building's HVAC, Electrical and Plumbing systems. In addition, Alliance has expertise in building automation, controls and refrigeration systems for restaurant and food strorage.
For example, local governments often have minority-participation requirements for projects large and small. Alliance offers professional services along with an assurance that work will be done by certified professional technicians.
Businesses and governments benefit by qualifying for minority participation incentives that often include substantial cost savings.
Alliance Comfort Systems launched operations in 2009 and has serviced all types of environments, including municipal government structures, retail operations, office buildings and medical facilities.
---