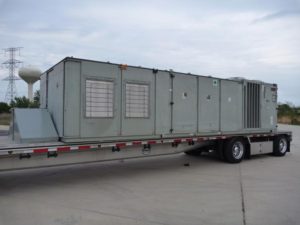 Locating Air Conditioning Rentals
Alliance Comfort Systems is your source for air conditioning rentals. Renting out cooling equipment is a great idea for any projects that do not require a long-term commitment or a permanent installation. Rented air conditioning can be appropriate for temporary work sites or construction sites, events such as concerts or large gatherings and emergency situations which call for temporary shelter.
At Alliance Comfort Systems, air conditioning rentals are backed with quality service. While you can rely on your rental equipment to perform great, maintenance is always recommended to produce the best results and also to prevent any interruptions in operations.
If you are looking for a solution that suits your budget and application, invest through Alliance Comfort Systems. As a knowledgeable provider, we can offer expertise, selection and service. One of the many advantages of choosing Alliance Comfort System is that we are experts in the field of HVAC.
Selecting ideal air conditioning rentals require some forethought in terms of what specifically you will require for your application. There are many brands to choose from, all delivering something unique. If you are hoping to stay within a certain budget, options are certainly available that will delivery in performance while helping you to manage costs.
Choosing Air Conditioning Rentals
Several different factors are involved in selecting air conditioning rentals depending upon how you plan on using them. Whether you will have your units placed for a construction site or an event, you should ensure that proper guidelines are met with your city. Choosing the best rental equipment will largely depend on your application and how long you will need it to operate.
Additional factors that may impact cost points for rental equipment include: size and capacity, installation and maintenance. Before having a system installed, you will surely want to observe spatial elements and energy requirements. In addition to being aware of how much energy your system will need, you should also know what sources are available so that they are not exhausted in terms of consumption.