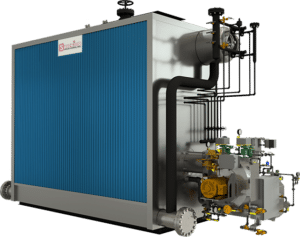 Boiler Service 
Do not hesitate to contact Alliance Comfort Systems for boiler service. Experienced technicians can work with you to assess your equipment issues and develop a plan of action. Boilers are quite dependable; however, they may experience performance issues as with any HVAC machines frequently used.
In commercial or industrial facilities, it is a must and should be considered to prevent future problems. Boilers are often connected to complex heating systems, which may keep an operation running properly. To avoid delays in productivity, returning a boiler to service as quickly as possible is the most efficient course of action when problems arise.
Contacting an experienced technician with Alliance Comfort Systems is recommended if your equipment needs boiler service. It is most helpful to deal with a company that has adequate field experience. Moreover, because they vary in their unique builds, you should also work with a service provider to handle different capacities. Being familiar with not only the well-known brands but some lesser-known brands indicates a wide breadth of knowledge.
Commercial and Industrial 
The maintenance of commercial and industrial heating equipment will call for boiler service as a preventative measure. Changing seasons and variances in usage may not only impact performance but energy use as well. To ensure that your machines are efficient and operate with fewer interruptions, service conducted at scheduled intervals will deliver the most favorable outcome.
Considering the critical role that a boiler system will play in a facility, circumventing service is not recommended. With constant use, updates may be necessary. Service is also beneficial because it will extend the life of your equipment. In industrial settings, a boiler is an incredible investment, and therefore you will want to ensure that you get the most out of its performance for the longest time.