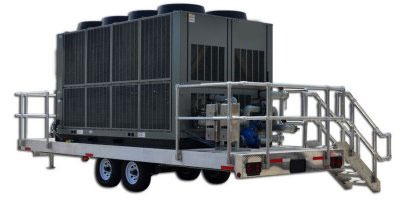 Convenient Chiller Rentals
Chiller rentals are a cost-effective and efficient way to provide cooling for a number of applications. In temporary work settings, a chiller can deliver many of the same benefits that you might expect with a permanent fix but with less of the commitment. Alliance Comfort Systems is an ideal source for cooling equipment rental as we are an expert in HVAC.
Contact a specialist at Alliance Comfort Systems for chiller rentals and cooling requirements to avoid the hassle. Searching for equipment suppliers is a cumbersome task but filtering the most reputable companies with the most experience can be even more difficult. Choose a name you can trust and a company with a vast breadth of experience, Alliance Comfort Systems.
Selecting Chiller Rentals
Chiller rentals are appropriate in a number of unique situations to include: construction sites,
Emergency medical shelters, outdoor events and short-term projects. Cooling is something that can be addressed any time of the year and virtually anywhere that permits the installation of portable equipment. The benefit of rental equipment is that you are not obligated to commit to a permanent investment. Still, even with rental equipment upkeep is necessary to obtain the best results.
Outside of equipment selection, delivery and installation, you can also rely on Alliance Comfort Systems for service of your equipment. Cooling equipment is generally reliable however, maintenance is sometimes necessary to prevent any interruption in performance. While you can expect that your equipment will not give you any issues, HVAC equipment benefits from seasonal service and system monitoring on a regular basis.
Alliance Comfort systems can back up your rental equipment with adequate support. Our technicians are experienced in the field. Moreover, we work with many of the well-known brands in HVAC and can handle commercial and industrial jobs of any size. You can rely on Alliance Comfort Systems as your top source for not only chiller rental equipment but HVAC overall.