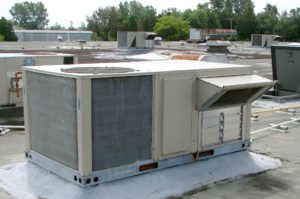 Louisville Commercial HVAC Services
Commercial HVAC Services relies upon many different sectors and across a multitude of industries. We don't just service Louisville based facilities – we service them across the tri-state area and beyond. Climate control is an important aspect of business that requires firms to maintain a certain comfort, efficiency, and safety. In some cases, production and manufacturing equipment relies upon HVAC to run properly to complete specific tasks. The bottom line is that Commercial HVAC is vast, complex, and requires a certain level of expertise to deliver the best results. Care for your commercial heating, cooling, air, and ventilation systems should include reliable service, competitive pricing, and measurable results.
In numerous establishments, commercial HVAC services help to ensure comfort. In other cases, it is used to control temperatures so that equipment can be maintained. Imagine a server room with many computers, electrical adaptors, cords, and outlets. While all of these devices are running and heating up, the room temperature must be controlled so that the items do not overheat and cause a safety issue. Envision the same server room on a hot day when the HVAC system stops working. The results might be absolutely devastating and cause a domino effect across a business.
Commercial HVAC Specialists based in Lousiville KY and beyond.
Climate control is important to all types of businesses. Commercial HVAC requires specialized care focused on each establishment's unique aspects and running properly while making the best energy use. Alliance Comfort Systems can help your facility achieve its desired results with quality service, equipment selection, and expertise.
Our Louisville, KY based technicians, which are on-call, have decades of experience working in the field. We can handle jobs of all sizes within commercial establishments. Because equipment within every facility will vary, having experience with various brands, models, and capacities is beneficial. Regardless of how large or small, your systems are, Alliance Comfort Systems can troubleshoot your HVAC issues and provide service solutions that are second to none.