Selected points for this article
hide
Clean HVAC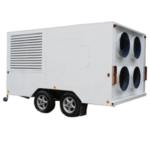 Super HVAC  service in Louisville: Since 1980, the energy intensity of commercial buildings has been reduced by more than 40%, according to The Sustainable Energy in America 2013 Factbook.
In fact, from 2007 to 2012 alone, the energy demand for commercial buildings decreased by 6.4%, according to the Factbook.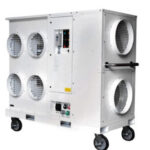 According to an article in the Air-Conditioning, the reduction in energy use in commercial facilities is most likely attributed to more efficient new construction and retrofits in older buildings, including buildings with upgraded energy-efficient HVAC systems, Heating, and Refrigeration News.
Today's commercial buildings incorporate more electronic devices than the buildings of the 1980s. Still, the increase in electricity use is being offset by the use of more efficient HVAC and lighting systems.
But even though energy use in commercial buildings is decreasing, facility managers can still do better.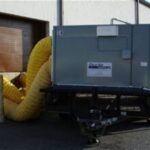 According to Energy Star, energy use still accounts for the largest operating expense in commercial buildings, the EPA's energy efficiency program. And commercial facilities are responsible for about 20% of the nation's annual greenhouse gas emissions, contributing largely to global warming.
Facility managers can retrofit their existing systems to make them cost-effective, energy-efficient systems, but doing so often comes at a steep price. Energy Star also recommends these low-cost measures that will save you money and reduce your building's energy use:
Measure and track the energy performance
Keep lights turned off when not needed, especially at night or during the day.
Set the thermostat lower (during the winter months) and higher (during the summer months) whenever the building is not occupied
Educate building occupants about how to utilize energy-saving measures
Maintain equipment regularly to ensure it's working properly
Using more energy-efficient systems includes keeping your HVAC system clean, which starts with a planned maintenance schedule using products to make cleaning easier.
Address
7200 Distribution Dr, Louisville, KY 40258
Phone: (502) 384-8500 Email:
[email protected]
Opening Hours
| | |
| --- | --- |
| Monday | 9:00 a.m. – 5:00 p.m. |
| Tuesday | 9:00 a.m. – 5:00 p.m. |
| Wednesday | 9:00 a.m. – 5:00 p.m. |
| Thursday | 9:00 a.m. – 5:00 p.m. |
| Friday | 9:00 a.m. – 5:00 p.m. |
| Saturday | Closed |
| Sunday | Closed |