Selected points for this article
hide
Louisville Air-Conditioning Rentals Solutions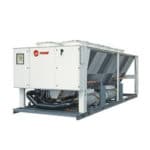 Louisville Air-Conditioning rentals are an excellent solution for temporary cooling needs. Cooling units are often used at outdoor events such as concerts, festivals, and weddings, where large groups of people may gather. The rental equipment can allow air to be piped into tents and temporary structures. Alliance Comfort Systems, a specialist in HVAC, is capable of supplying rental solutions of all capacities.
Louisville Air-conditioning rentals are not only used for outdoor events but can also be deployed on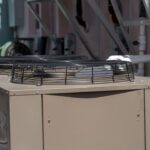 construction sites where temperature control is often critical to getting a specific job done. There are many great benefits to renting cooling equipment, making it a popular and economical choice for commercial businesses and other organizations.
Emergency shelters also use Louisville air-conditioning rentals when doing rescue work in various regions. In this particular case, the equipment is applicable year-round and helpful in a wide range of climates. Ultimately, cooling equipment can provide comfort and safety within an environment on-demand.
Louisville Air-Conditioning Rentals Selection
Even when selecting rental equipment, having access to selection is important because no two requirements are the same. Alliance Comfort Systems works with a large network of manufacturers, and as a result, we can provide a large selection of equipment designed for rental applications.
Rented air-conditioning is an investment, and of course, you expect your equipment to work without interruption. Consider having your equipment serviced to ensure that it is making the best use of energy and not impacting your budget with unnecessary expenses. Small issues with your systems that may occur due to frequent use may lead your equipment to become less efficient. You can rely on Alliance Comfort Systems as a reputable service provider. We are experts in HVAC and can support your equipment with care.
Address
7200 Distribution Dr, Louisville, KY 40258
Phone: (502) 384-8500 Email:
[email protected]
Opening Hours
| | |
| --- | --- |
| Monday | 9:00 a.m. – 5:00 p.m. |
| Tuesday | 9:00 a.m. – 5:00 p.m. |
| Wednesday | 9:00 a.m. – 5:00 p.m. |
| Thursday | 9:00 a.m. – 5:00 p.m. |
| Friday | 9:00 a.m. – 5:00 p.m. |
| Saturday | Closed |
| Sunday | Closed |