Selected points for this article
hide
Commercial Chiller Rental Selection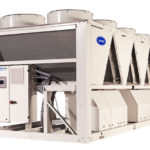 Source your Commercial chiller rental from Alliance Comfort Systems. We specialize in HVAC and can deliver a great selection of air-cooled and water-cooled chillers for your temporary projects. Rental units provide an economical way to obtain cooling for many applications on your terms. Contact Alliance Comfort Systems if you discover a need for temporary cooling solutions.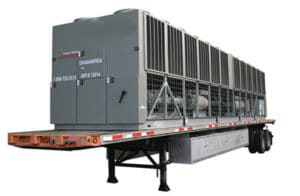 Finding a suitable Commercial chiller rental is easier with the help of a knowledgeable resource. Technicians at Alliance Comfort Systems are experienced, having worked with chillers of all different capacities. As specialists in commercial HVAC, our technicians are comfortable handling jobs, both large and small.
Spending time searching for Commercial chiller rental equipment online can be very time-consuming. There are many details that you must work through in selecting your system because the machines are complex. Working with an experienced supplier will help you navigate the system's features with greater ease while allowing you time to focus on other areas.
Commercial Chiller Rental Support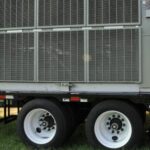 Alliance Comfort Systems can support short-term cooling requirements with selection and service because chillers service many different industries; finding a unique piece of equipment that works to your specific requirements can present a challenge without the right guidance and expertise.
When choosing a Commercial chiller rental, you should consider service needs or maintenance requirements in addition to selecting features. Although you may only deploy a chiller for a specified time period, service is still necessary. Chillers carry a heavy load and work hard to deliver the best performance when it comes to cooling. Service must be conducted periodically to ensure that all of the units' intricate parts are in working order.
Alliance Comfort Systems supports your cooling equipment needs beyond delivery and installation. You can rest assured knowing that your units will be maintained to deliver beyond your expectations. Contact us to learn more about rental chillers.
Address
7200 Distribution Dr, Louisville, KY 40258
Phone: (502) 384-8500 Email:
[email protected]
Opening Hours
| | |
| --- | --- |
| Monday | 9:00 a.m. – 5:00 p.m. |
| Tuesday | 9:00 a.m. – 5:00 p.m. |
| Wednesday | 9:00 a.m. – 5:00 p.m. |
| Thursday | 9:00 a.m. – 5:00 p.m. |
| Friday | 9:00 a.m. – 5:00 p.m. |
| Saturday | Closed |
| Sunday | Closed |