Selected points for this article
hide
Kentucky Chiller Rentals Commercial and Industrial Applications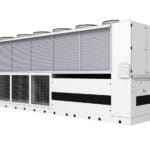 Alliance Comfort Systems can help you with sourcing Kentucky chiller rentals for temporary cooling needs. Chillers are an economical option for a variety of projects. Worksites can also benefit from deploying a chiller to provide cooling temperatures when it is needed the most. Alliance Comfort Systems specializes in all aspects of HVAC, including rental chillers for commercial and industrial applications.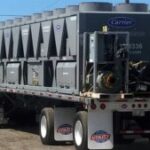 Chillers are heavy machines and complex in how they process water to deliver cooling properties. Consulting a knowledgeable technician will help navigate the complicated details found within the heavy machines to determine the critical aspects of their performance that your application will demand.
Finding Kentucky chiller rentals that are designed to suit your application is easier with Alliance Comfort Systems. Our supply is not at all limited. Through a large network of leading manufacturers, we can offer many of the brand names that you recognize in the industry. You can expect quality equipment backed by strong reputations.
Kentucky Chiller Rentals-Capacity
Chillers are designed to meet different capacities. Your application will largely determine what capacity chiller you require and if you need an air-cooled or water-cooled chiller. Chillers are designed to handle a heavy load. Based on your specifications, you can even drill down into energy-efficient options manufactured to meet your conservation goals.
Kentucky Chiller rentals range in size and capacity; however, discovering a solution that will meet your needs often requires an experienced service provider with time in the field. We know HVAC, and we know chillers. Moreover, we understand how important a reliable chiller is to your operation or project, and we are here to help.
Explore our selection of chillers by contacting us. We can supply both air-cooled and water-cooled chillers, which can be utilized for multiple applications across numerous industries. Whether your requirement is for a small or large capacity unit, we can help. We deal with all-size units. Contact Alliance Comfort Systems and learn more about our Kentucky chiller rental equipment.
Address
7200 Distribution Dr, Louisville, KY 40258
Phone: (502) 384-8500 Email:
[email protected]
Opening Hours
| | |
| --- | --- |
| Monday | 9:00 a.m. – 5:00 p.m. |
| Tuesday | 9:00 a.m. – 5:00 p.m. |
| Wednesday | 9:00 a.m. – 5:00 p.m. |
| Thursday | 9:00 a.m. – 5:00 p.m. |
| Friday | 9:00 a.m. – 5:00 p.m. |
| Saturday | Closed |
| Sunday | Closed |