Selected points for this article
hide
Industrial HVAC Parts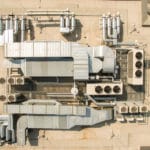 Servicing heating and cooling equipment frequently requires Industrial HVAC parts. The parts are helpful in emergencies and typical maintenance. During service inspections, issues may be discovered with various components of an HVAC system, and parts are also necessary. Service helps to identify potential problems so that they can be repaired before more serious issues develop.
Alliance Comfort Systems is a source of Industrial HVAC parts that you can trust. We are focused on helping you acquire the brands you are familiar with and those most compatible with your setup. When selecting parts for your heating and cooling systems, you need a supplier that you can rely on year-round for day-to-day repairs and in the event of a serious emergency. Urgent matters require a fast turnaround, which can make a huge difference in executing repairs quickly.
Industrial HVAC Parts and Components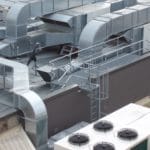 Industrial HVAC parts you may need for your systems include temperature gauges, hoses, fittings, compressors, and filters. A knowledgeable technician can spot equipment issues such as leaks, breaks, cracks, and tears. Although certain components may seem minor, together, they form a very complex system that functions to deliver climate control in demanding situations. Even one faulty component can lead to serious trouble if not repaired promptly.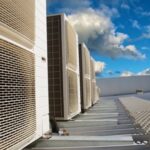 Sourcing Industrial HVAC Parts is easy with Alliance Comfort Systems. You can skip the hassles involved with dealing online and work with an authorized distributor. We can deliver a wide selection of products and are considered experts in HVAC equipment. Regardless of what components you need, we can fill the requirements for all capacity systems for commercial buildings.
Industrial HVAC parts can also be beneficial in situations where preventative methods are necessary. Having parts readily available from a trusted supplier will reduce the time it takes to begin repair work. It is always a good idea to have a technician perform regular inspections on your equipment to avoid performance issues.
Address
7200 Distribution Dr, Louisville, KY 40258
Phone: (502) 384-8500 Email: ACS.receptionist@AllianceComfortSys.com
Opening Hours
| | |
| --- | --- |
| Monday | 9:00 a.m. – 5:00 p.m. |
| Tuesday | 9:00 a.m. – 5:00 p.m. |
| Wednesday | 9:00 a.m. – 5:00 p.m. |
| Thursday | 9:00 a.m. – 5:00 p.m. |
| Friday | 9:00 a.m. – 5:00 p.m. |
| Saturday | Closed |
| Sunday | Closed |