Selected points for this article
hide
Industrial Mobile Cooling Source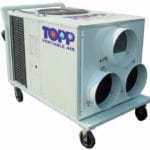 Industrial Mobile cooling is a great solution for temporary cooling needs, as determined by your application. You can deploy portable cooling equipment with ease while still enjoying the benefits of climate control when you need it. Sourcing cooling equipment for short-term projects is easy with Alliance Comfort Systems.
We are your number one source for Industrial mobile cooling equipment as we are an expert in the industry and can offer tailored solutions to suit your material requirements. Commercial projects and industrial facilities can deploy cooling equipment for several scenarios including rescue shelters, outdoor events, and short-term working sites. Regardless of what specific application you plan to use your cooling equipment for, there is most certainly a solution available that will deliver exactly the results you desire.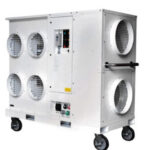 Finding a trusted source for Industrial mobile cooling equipment is sometimes difficult, but it doesn't really have to be when you can rely on a reputable name such as Alliance Comfort Systems. We can offer a wide variety of equipment solutions designed to meet your specifications and, most importantly, your budget.
We offer flexible equipment solutions that are designed to meet your needs with less hassle. We realize that Industrial mobile cooling is an investment, which is why with Alliance Comfort Systems, you can acquire the equipment you need efficiently. Your machines will not only be backed by quality but reputable service as well.
Industrial Mobile Cooling Systems Support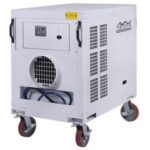 Alliance Comfort Systems can provide not only a great selection of options to choose from, but we can also support your equipment with quality service. Although you may be renting units, service is often necessary to ensure that you receive your equipment's best possible performance.
Even portable cooling machines must be durable enough to withstand the high demands of industries demanding their use. Consider taking preventative measures to ensure that your equipment is ready to meet the demands of your project. Contact Alliance Comfort Systems to learn about our mobile equipment solutions.
Address
7200 Distribution Dr, Louisville, KY 40258
Phone: (502) 384-8500 Email:
[email protected]
Opening Hours
| | |
| --- | --- |
| Monday | 9:00 a.m. – 5:00 p.m. |
| Tuesday | 9:00 a.m. – 5:00 p.m. |
| Wednesday | 9:00 a.m. – 5:00 p.m. |
| Thursday | 9:00 a.m. – 5:00 p.m. |
| Friday | 9:00 a.m. – 5:00 p.m. |
| Saturday | Closed |
| Sunday | Closed |