Selected points for this article
hide
Find Industrial HVAC Equipment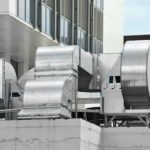 Industrial HVAC equipment is unique compared to other sectors. Climate systems used within industrial facilities are far more complicated than you might expect. Most people enjoying the comforts of temperature control in a facility do not necessarily get a hands-on experience with what is going on behind the scenes.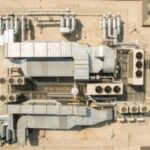 When dealing with industrial HVAC equipment requirements for systems or parts, you should always consult a technician to handle industrial facilities' climate systems. Managing such equipment requires specialized training that spans a broad scope of technical knowledge that not every service provider can deliver.
Because industrial facilities depend on temperature systems to maintain comfort in large areas, safety within multiple environments, and productivity in numerous centers, it is always suggested that you deal with a qualified service provider that can not only deliver industrial HVAC equipment but support as well.
Industrial HVAC Equipment Service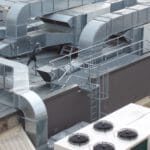 Heating and cooling equipment utilized at industrial facilities carries a heavy demand. The equipment is expected to perform at all times and be reliable in the toughest situations. While the equipment is most durable, frequent wear will lead to future repairs, which for the most part, are inevitable.
One of the best ways to prevent performance issues with climate control equipment is through service. Alliance Comfort Systems is capable of providing service to support your industrial equipment. Our technicians are experienced in handling both large and small service jobs, managing the finest details of your complex systems.
We are capable of working with units of all different capacities and multiple systems to deliver results. Although you can monitor your units, we can help you stay ahead of potential performance issues and address any repair needs to be based on careful inspections of your machinery. If you manage an industrial center with a need for HVAC systems or components, contact Alliance Comfort Systems to learn more about how we can support your needs.
Address
7200 Distribution Dr, Louisville, KY 40258
Phone: (502) 384-8500 Email:
[email protected]
Opening Hours
| | |
| --- | --- |
| Monday | 9:00 a.m. – 5:00 p.m. |
| Tuesday | 9:00 a.m. – 5:00 p.m. |
| Wednesday | 9:00 a.m. – 5:00 p.m. |
| Thursday | 9:00 a.m. – 5:00 p.m. |
| Friday | 9:00 a.m. – 5:00 p.m. |
| Saturday | Closed |
| Sunday | Closed |