Selected points for this article
hide
Commercial Boiler Repair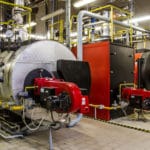 Commercial buildings need Commercial boiler repair throughout the year. Constant use and heavy demands can wear down parts that may need replacement. To save on resources and prolong your heating system's life, upkeep is a must if you believe that your boiler needs inspection for the case of repair, Contact Alliance Comfort Systems.
You can expect that your boiler will deliver adequate heating when you need it year-round. Although boilers are reliable, they will experience minor issues from time to time. Minor problems that aren't solved promptly can worsen and eventually lead to bigger repair matters.
Signs Commercial Boiler Repair is Necessary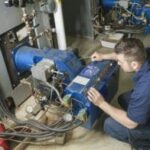 Potential Commercial boiler repair issues may be noticeable in certain cases, and in others, they may not be as evident. Depending on your building's size and the number of units you are running, boiler problems can certainly hurt your facility. Heating may not be sufficient in the required areas. Broken boilers may create not only an uncomfortable atmosphere but also an unproductive one.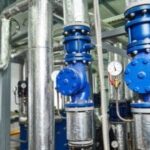 If you discover an issue with one or more of your commercial building units or industrial facility, contact Alliance Comfort Systems. Our technicians are on-call and capable of evaluating your equipment to determine the cause of performance issues. If the results indicate that your equipment requires Commercial boiler repair, trust that your technician will deliver service with care.
Boiler fixes do not always involve a serious situation. At times, minor adjustments may need to be made to accommodate seasonal changes.
Managing climate control equipment in large commercial buildings can be quite challenging; however, it is not an impossible task. Reach out to Alliance Comfort Systems, a reputable service provider specializing in the heating, cooling air, and ventilation needs of commercial and industrial buildings of all sizes.
Address
7200 Distribution Dr, Louisville, KY 40258
Phone: (502) 384-8500 Email:
[email protected]
Opening Hours
| | |
| --- | --- |
| Monday | 9:00 a.m. – 5:00 p.m. |
| Tuesday | 9:00 a.m. – 5:00 p.m. |
| Wednesday | 9:00 a.m. – 5:00 p.m. |
| Thursday | 9:00 a.m. – 5:00 p.m. |
| Friday | 9:00 a.m. – 5:00 p.m. |
| Saturday | Closed |
| Sunday | Closed |