Selected points for this article
hide
Louisville Chiller Rental Supplies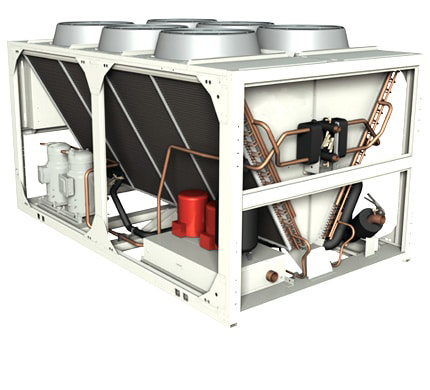 Alliance Comfort Systems is an ideal choice for Louisville chiller rental equipment. As HVAC specialists, we are capable of offering chillers that can be utilized for temporary setups. We can deliver both air-cooled and water-cooled chillers manufactured by the industry's leading brands. Alliance Comfort Systems deals with all of the names that are widely regarded for their quality and durability. If you are searching for an economical way to get cooling, contact Alliance Comfort Systems.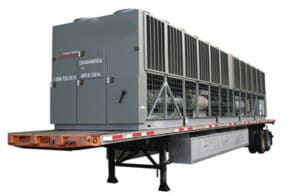 Chillers are available in several sizes and capacities; however, their ultimate job is to provide cooling. There is a difference in how the machines process work to use resources to reach the result. Your application will largely determine what type of cooler is a great fit for your specific need.
Locating a chiller that is an exact match for your requirement will take some work. Though the process of finding the right Louisville chiller rental unit can be challenging, working with an experienced product and service provider such as Alliance Comfort Systems will make the task less difficult. It is always easier to work with a resource that is both knowledgeable and one that has had hands-on experience dealing with cooling systems, including Louisville chiller rental equipment.
Louisville Chiller Rental Service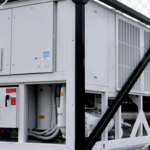 Not only is Alliance Comfort Systems a reputable supplier, but we are a reliable service provider as well. Our technicians are capable of handling jobs of all sizes, including support for rental equipment. Regardless of the type of chiller that you have installed, our technicians can deliver service. Whether you rent a chiller for an extended period of time or just a short turnover, you can feel confident knowing that we can help when service needs arise. Our technicians are on-call and can answer calls for service for your Louisville chiller rental. Moreover, we can address service issues related to maintaining the upkeep of your equipment. Service is not only beneficial but critical to the ongoing performance of your units.
Address
7200 Distribution Dr, Louisville, KY 40258
Phone: (502) 384-8500 Email:
[email protected]
Opening Hours
| | |
| --- | --- |
| Monday | 9:00 a.m. – 5:00 p.m. |
| Tuesday | 9:00 a.m. – 5:00 p.m. |
| Wednesday | 9:00 a.m. – 5:00 p.m. |
| Thursday | 9:00 a.m. – 5:00 p.m. |
| Friday | 9:00 a.m. – 5:00 p.m. |
| Saturday | Closed |
| Sunday | Closed |