Selected points for this article
hide
Commercial Air-Conditioning Rentals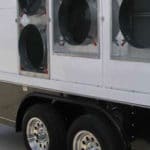 Renting air-conditioning is common across many industries. Commercial Air conditioning rentals offer a useful solution in situations where cooling needs may only be temporary. Some examples of scenarios in which short-term cooling may be effective include: outdoor events such as weddings, concerts, festivals, or exhibitions. Buildings with permanent air-conditioning but decide to hold some engagement outside may find that rental equipment is helpful. It is portable, usually trailer-mounted, and can be removed once an event is over.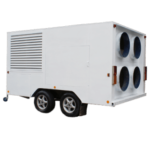 Building projects and construction worksites may also make use of Commercial air-conditioning rentals. The machines can provide cooling for comfort or to keep equipment and materials under controlled temperatures. The placement of rental air-conditioning units is very flexible, considering the nature of your requirement. Ultimately, they are successful at providing the right level of cooling based on your needs.
Alliance Comfort Systems, an HVAC service, and equipment provider, also specializes in Commercial air-conditioning rentals, which can be utilized in commercial sectors. We can deliver and install sturdy solutions that will offer the exact results that you desire. Moreover, we can offer you a great selection of units from all of the HVAC industry's well-known names. Even if you require smaller systems for less demanding projects, rest assured that Alliance Comfort Systems can handle your request. We deal with air-conditioning systems of all sizes and multiple capacities.
Requirements for Commercial Air-Conditioning Rentals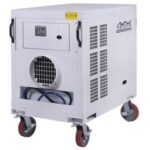 If you have determined a need for rental air-conditioning systems, contact Alliance Comfort Systems. Our technicians are experienced and can assist you with equipment selection. Choosing a unit that works well for you will require some research; however, we can certainly help by doing the legwork. Based on your budget and equipment specifications, we can narrow down the wide selection currently available on the market, thus identifying a suitable solution.
Address
7200 Distribution Dr, Louisville, KY 40258
Phone: (502) 384-8500 Email:
[email protected]
Opening Hours
| | |
| --- | --- |
| Monday | 9:00 a.m. – 5:00 p.m. |
| Tuesday | 9:00 a.m. – 5:00 p.m. |
| Wednesday | 9:00 a.m. – 5:00 p.m. |
| Thursday | 9:00 a.m. – 5:00 p.m. |
| Friday | 9:00 a.m. – 5:00 p.m. |
| Saturday | Closed |
| Sunday | Closed |