Selected points for this article
hide
Complex Commercial Boiler Service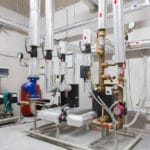 Commercial Boiler Service: Commercial boilers require special care because they are far more complex than what you would typically find in a residential home. Because intricate heating systems are responsible for taking on a heavy load, Commercial boiler service is sometimes required. Conducting service is advisable because it keeps your system running smoothly with fewer issues.
Alliance Comfort Systems, an HVAC service provider, also specializes in Commercial boiler service. With an advanced set of capabilities, technicians at Alliance Comfort Systems handle units of various capacities. Moreover, we handle the equipment from the leading HVAC manufacturers dominating the industry. Our clients enjoy quality service and high-performing equipment.
Commercial Boiler Service with Care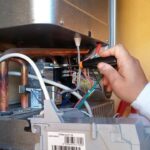 Great care should be taken when managing boiler systems. Even the smallest issue can create major problems in a short time. For this reason, a Commercial boiler service is a must. Any number of parts may need repair or replacement based on their condition.
Considering the various jobs that a boiler must perform under pressure, it is reasonable to expect that certain components will eventually become worn out. Fittings, hoses, and adapters may sustain small breaks or tears. Such blemishes can impact the performance of a boiler system over time if not repaired.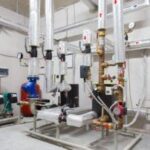 If you suspect that your boiler system is having a performance issue or if it is not heating properly, contact a service technician as soon as possible. Any delay in service may lead to serious problems and rising repair costs.
Consider keeping maintenance scheduled at regular intervals to avoid the pitfalls of broken parts and system malfunctions. A service technician can monitor your equipment to ensure that no parts are compromised and repaired promptly. Limiting the instance of water leaks and wasted resources is not only beneficial for the units in your building but also for your operational budget as well.
Address
7200 Distribution Dr, Louisville, KY 40258
Phone: (502) 384-8500 Email:
[email protected]
Opening Hours
| | |
| --- | --- |
| Monday | 9:00 a.m. – 5:00 p.m. |
| Tuesday | 9:00 a.m. – 5:00 p.m. |
| Wednesday | 9:00 a.m. – 5:00 p.m. |
| Thursday | 9:00 a.m. – 5:00 p.m. |
| Friday | 9:00 a.m. – 5:00 p.m. |
| Saturday | Closed |
| Sunday | Closed |