Selected points for this article
hide
Finding a Source for Commercial HVAC Parts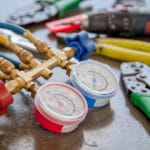 Finding a source for Commercial HVAC parts online can be challenging, but it certainly doesn't have to be. You may consider consulting with an expert supplier, Alliance Comfort Systems. We understand that servicing HVAC systems in large facilities requires a particular level of care and expertise.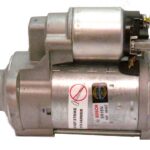 Sourcing Commercial HVAC parts may require you to gather important information from your units. If this information is not readily available, you should speak with a technician. Technicians at Alliance Comfort Systems are comfortable handling HVAC systems of all capacities. Alliance Comfort Systems can help you locate the parts compatible with your equipment specializing in commercial buildings.
Since we deal with the top brands in the industry, we can help you acquire the most tested parts. Trust your commercial needs for Commercial HVAC parts to a supplier that can offer quality and selection.  Dealing outside of an authorized distributor network can be troublesome at times, therefore to ensure the best possible outcome, only work with suppliers with a proven track record.
Commercial HVAC Parts Applications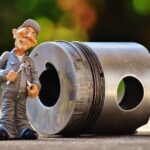 Commercial HVAC Parts are useful in various scenarios across different industries. In certain cases, parts may be needed for scheduled service as performed by a technician. In other events, parts are necessary on a short timeline due to an urgent situation. Parts may be used to keep a machine up to date and free from performance issues. Regardless of how parts will be applied at your facility, Alliance Comfort Systems can assist.
We offer an array of products that cover all aspects of HVAC. Delivering high-quality parts and unmatched service makes Alliance Comfort Systems an ideal choice. Should your units need repair or replacement parts, there is no reason why your operation should be interrupted or placed on hold. Contact Alliance Comfort Systems regarding your current parts requirements.
Address
7200 Distribution Dr, Louisville, KY 40258
Phone: (502) 384-8500 Email:
[email protected]
Opening Hours
| | |
| --- | --- |
| Monday | 9:00 a.m. – 5:00 p.m. |
| Tuesday | 9:00 a.m. – 5:00 p.m. |
| Wednesday | 9:00 a.m. – 5:00 p.m. |
| Thursday | 9:00 a.m. – 5:00 p.m. |
| Friday | 9:00 a.m. – 5:00 p.m. |
| Saturday | Closed |
| Sunday | Closed |